At Home With Calder Valley Radio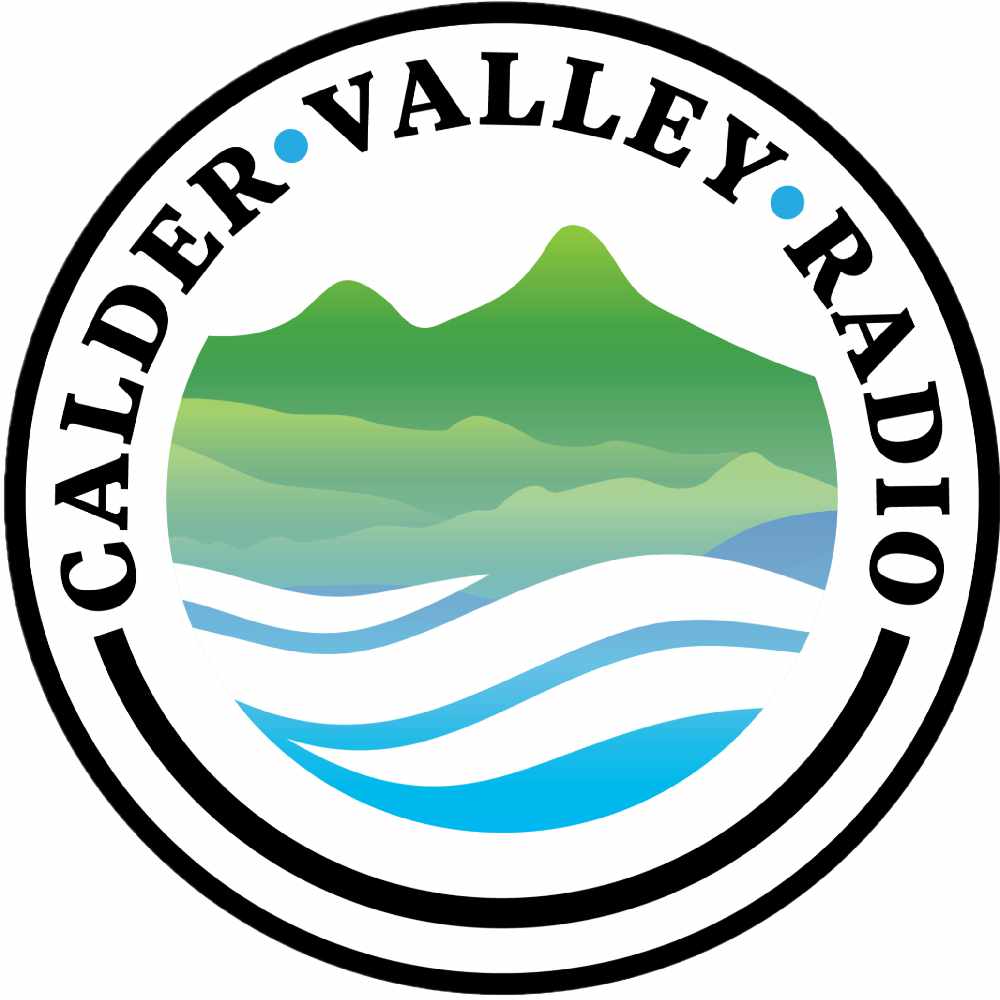 At Home With Calder Valley Radio...
It's time for another peek into the world of your local community radio station, with the return of our At Home Hot List ... This month with restrictions easing and the weather brightening, it's our guide to summer - including what we've been listening to, reading, eating and generally enjoying over the past few weeks to get you in the summer mood. We may not all be going to exotic climates this year, but we can still enjoy a Very English Summertime™ and this list will help you do it. Like I always say though, sharing is caring - so as ever, if you've got any recommendations for me, just email to the usual place here
First up, I'm going to be giving an unusual recommendation and thanks to the person who suggested H&M's sustainable summer collection to me, everything is made from organic cotton, recycled polyester and sustainable fabrics including lyocell and circulose viscose. It also looks super stylish but is loose enough to keep you cool in Calderdale's soaring temperatures over the coming weeks <Editor's note: Dave said I look like an extra from the Handmaid's Tale in the lyocell-blend top and skirt I purchased, but he still wears jeans from 1995, so...> To find out more information and view the collection, click here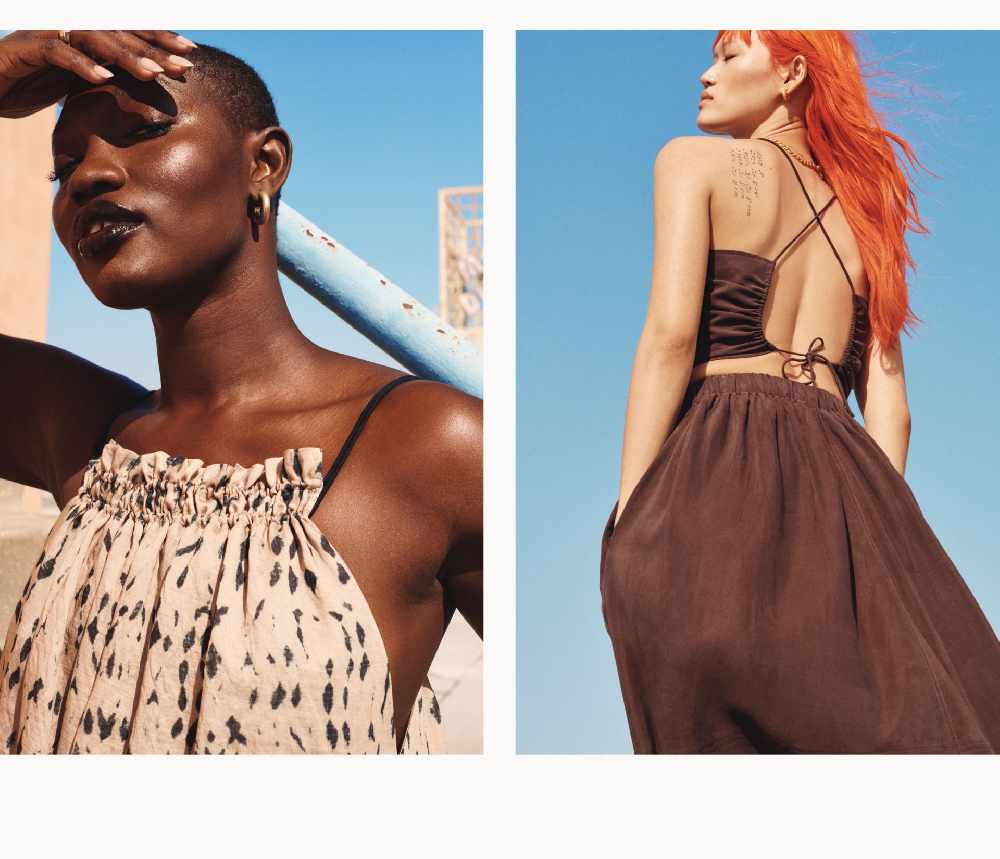 Dive into our list and enjoy...
The Album
Be Right Back
Jorja Smith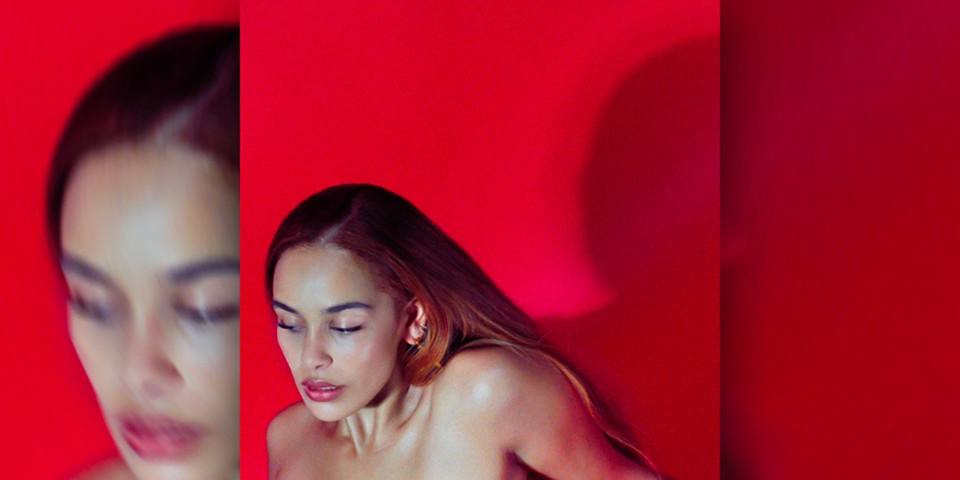 Jorja's latest EP Be Right Back, recorded during the last lockdown, is a great tease for her up-and-coming album and keeps the flame burning from her 2018 Mercury-Prize nominated album 'Lost & Found.' It's still a sultry affair, with Smith's resonant vocals as silky as ever, she nods to Amy Winehouse and even Sade as she riffs along singing about loss. The gutsy, bluesy feel of her usual R&B music gives way to an effortless and soulful direction - 'Addicted' being the standout track for me, with an eerie slowed-up drum 'n' bass rhythm and an undulating loop or 'Bussdown' which features a lowkey but effective appearance from Shaybo, South London's female rap powerhouse and a very effective, catchy bassline. With dark sounds and even jazz in the mix- 'Be Right Back' feels like a more grown-up successor to 'Lost & Found 'and promises great things to come. The songs are ones that she felt she had to record because she needed to hear them, so there was a chance her fans might too. Well, Jorja, all we can say is we did need to hear them - don't keep us waiting too long for the new album! Listen to it here:

The Playlist
This is the playlist I've had on repeat this week, it's giving me the laid-back summer vibe I'm craving and I feel like I'll be playing it throughout the coming months. Search Calder Valley Radio on Spotify or use the link below:

The Book
The Bees by Laline Paull
Harper Collins Publisher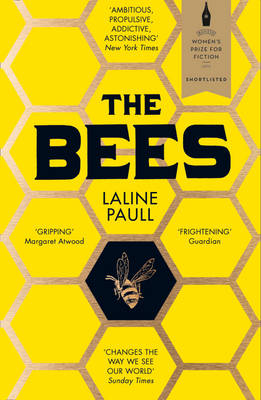 If you're looking for a book to take on your staycation, or just a riveting read in the garden this summer, The Bees is the chilling tale you need. Born into the lowest class of her society, Flora 717 is a sanitation bee, only fit to clean her orchard hive. Living to accept, obey and serve, she is prepared to sacrifice everything for her beloved holy mother, the Queen. But Flora is not like other bees. Despite her ugliness, she has talents that are not typical of her kin. While mutant bees are usually instantly destroyed, Flora is removed from sanitation duty and is allowed to feed the newborns, before becoming a forager, collecting pollen on the wing. She also finds her way into the Queen's inner sanctum, where she discovers secrets both sublime and ominous. Enemies are everywhere, from the fearsome fertility police to the high priestesses who jealously guard the Hive Mind. And when Flora breaks the most sacred law of all her instinct to serve is overshadowed by an even deeper desire, a fierce love that will lead to the unthinkable . . . Truthfully once I started Laline Paull's beautifully written novel I couldn't put it down, the narrative is gripping and propulsive - creating a micro-world inside Flora's hive that is somehow alien, utterly terrifying and somehow familiar. The most unusual dystopian novel I've ever read - it feels like Brave New World and Animal Farm have mutated into something much more sinister. It's both thrilling and imaginative and despite Flora being a bee, she is a completely believable heroine, plucky but not perfect and just trying to survive in the totalitarian state of the hive. Thrilling and with a sting in its tail (tale) - when you remember that actually, all of the threats the hive faces in the story, do in reality, affect our bees. Which is the cruellest truth of all. You won't be able to put it down!

The Film
The Broken Heart's Gallery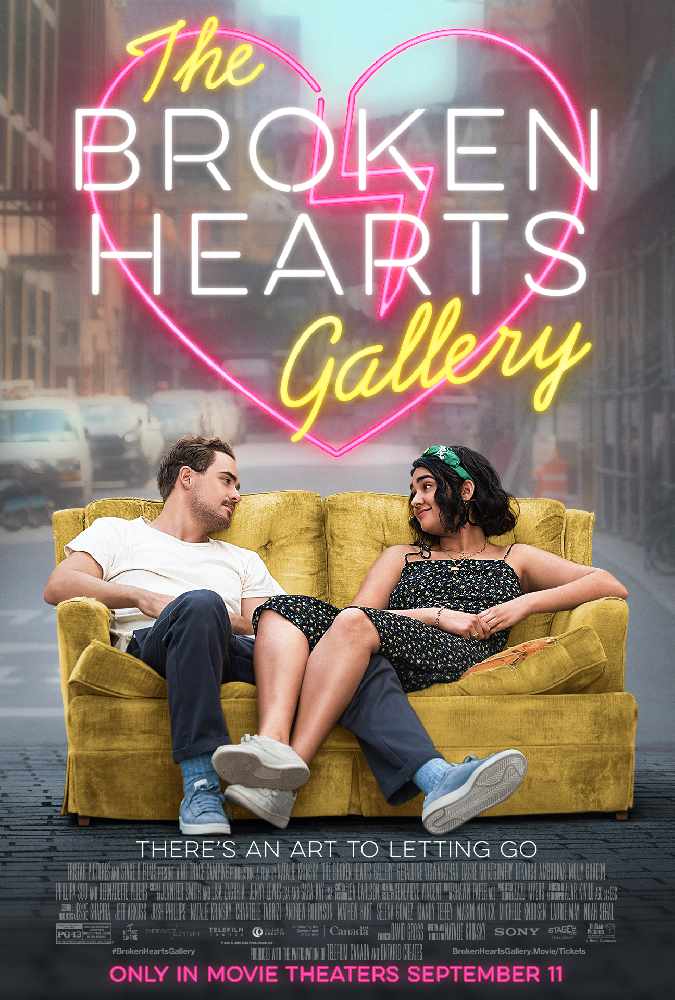 This month's film is an irresistible New York rom-com that is surprisingly delightful. Ordinarily Calder Valley, I avoid romcom's with an almost pathological hatred, that would ironically set me up to be a great leading lady in, say, a remake of '10 Things I Hate About You' - but I watched Natalie Krinsky's directorial debut The Broken Heart's Gallery under duress and was completely charmed. The premise is simple, after being dumped and fired, gallery assistant Lucy (a very energetic Geraldine Viswanathan) drunkenly climbs into the wrong silver Prius, thinking it's her Uber. Its owner, a handsome hotel developer named Nick (Dacre Montgomery), is so charmed he drives her home anyway. This meeting begets a blossoming friendship and the pair start hanging out in Nick's half-finished boutique hotel. Seeing the potential, self-proclaimed 'emotional hoarder' Lucy convinces him to let her curate an exhibition of donated heartbreak memorabilia on its mezzanine floor, inspired by the mementoes she's kept from her own exes. So far, so cheesy - but the sheer ebullience of Viswanathan carries the film far, as do the turns from her two best friends and roommates - a lesbian lothario with a penchant for Eastern European models and a terrifying law student with a downtrodden boyfriend. It's high energy and great escapism, it feels like the perfect summer movie.

The Recipe
Bruschetta with Mozzarella, Pesto, Basil and Tomato Confit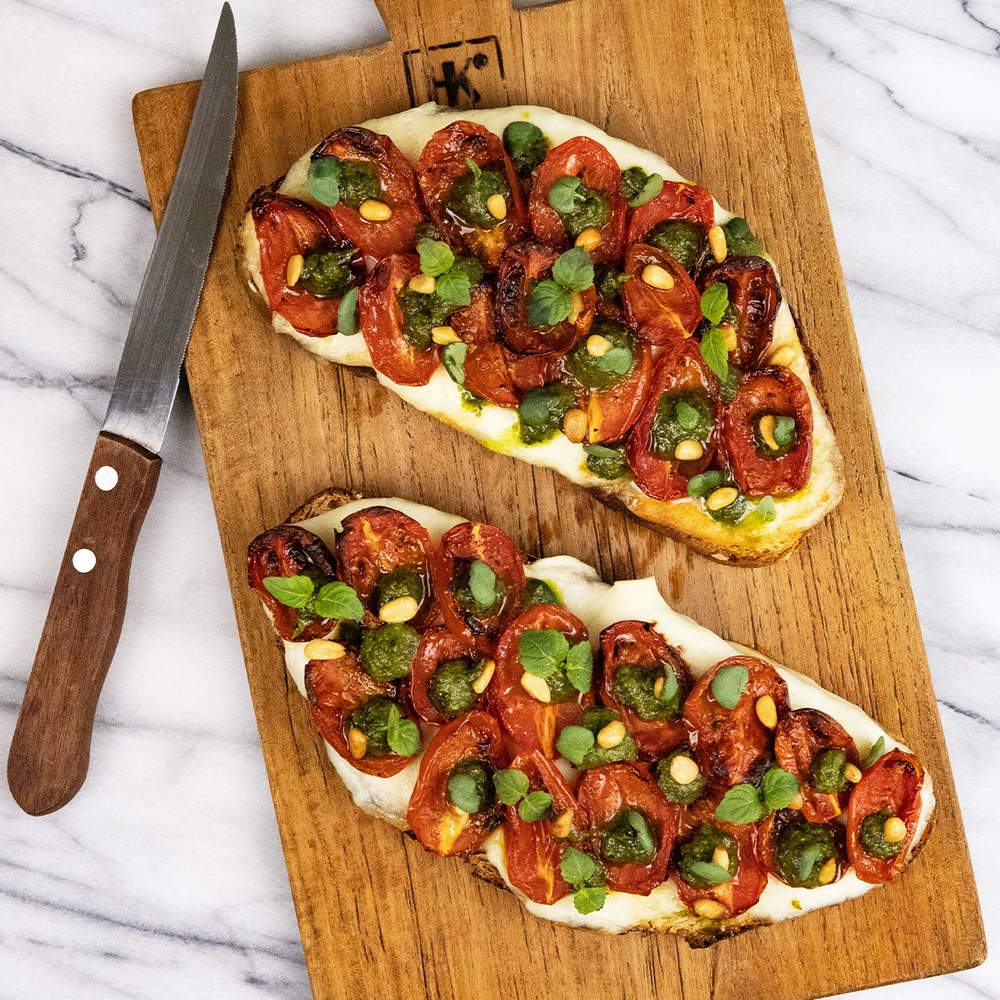 This dish feels like summer on a plate for sure - it's delicious and flavoursome enough for a light evening meal on a sunny evening outside. Just add a cold, crisp glass of white wine. if you can use local produce grown in Calderdale - all the better:
Serves: 4
Difficulty: Easy
Time: 20 Minutes
Ingredients
250 g/9 oz mozzarella di bufala or other mozzarella cheese
4 slices of farmhouse (country-style) bread
20 Tomato Confit, halved
4 tablespoons Green Pesto
5 teaspoons pine nuts
Olive oil
1 bunch of watercress, to garnish
Method
Step 1
Preheat the oven to 160°C/325°F/Gas Mark 3.
Step 2
Cut the mozzarella into slices 1 cm/1⁄2 inch thick.
Step 3
Toast the bread under the grill (broiler) for 5 minutes.
Step 4
Lay the mozzarella slices on the slices of toast and place them under the grill for a further 3 minutes.
Step 5
To serve, top with the tomato confit, then add some pesto and scatter over the pine nuts.
Step 6
Finish with a drizzle of olive oil, garnish with a few watercress leaves and enjoy.
(c) Big Mamma Cucina Poplare: more recipes here

The Product
Neom Wellbeing Pod Mini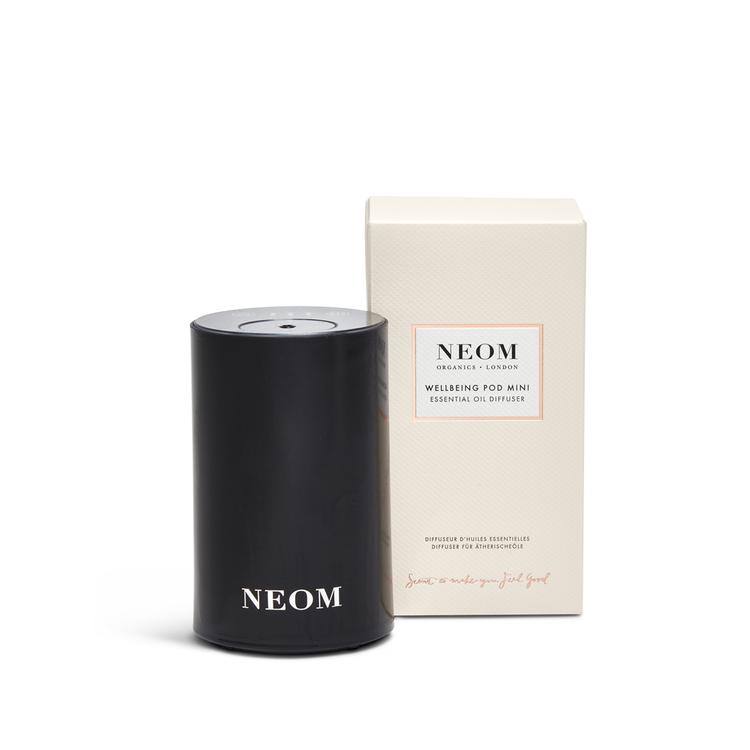 Neom Organics always feels like the smell of summer to me, the rich lavender and fresh invigorating lemon and neroli their candles are my favourite & burn forever. But when I saw they'd released a mini version of their best-selling Wellbeing Pod, ideal for an office car or small bedroom - I was sold. Now to be clear, Nepom hasn't gifted me one & this isn't an affiliate ad- I just really like their products! Perfect for a small space, the wellbeing mini pod packs a powerful punch at the touch of a button. Unlike other diffusers on the market - it doesn't need water and doesn't need to be plugged in constantly - it's battery operated and can be charged with a USB. Pop your favourite Neom essential oil into the pod, and enjoy the tranquillity! Perfect for when you need five minutes peace, click here for more info...
That's it from us this week at Calder Valley Radio, see you again soon.
Over and out
By Louise Ann Oldroyd