August Thrills...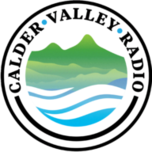 August Thrills...

This August, in particular, feels significant to us all - after the long lockdowns and the sense that nothing was ever going to be the same again there's finally light at the end of the tunnel and we can go out and do things. Now - you might not be jetting off for your summer holidays just yet, but if you're staying here in the UK there's plenty of things to do, eat, read and listen to make your summer something special. Might we recommend tuning into your local community radio station to keep abreast of what's going on this summer in Calderdale and you can hear about everything local by tuning into Dave & Lou's cultural show Monday's & Thursday's 12-2pm (shameless self-plug - editor's note)

In the meantime read on for our hot list of things to do this August and as ever if you've got any recommendations for me, hit me up at the usual place here. Enjoy!
The TV Show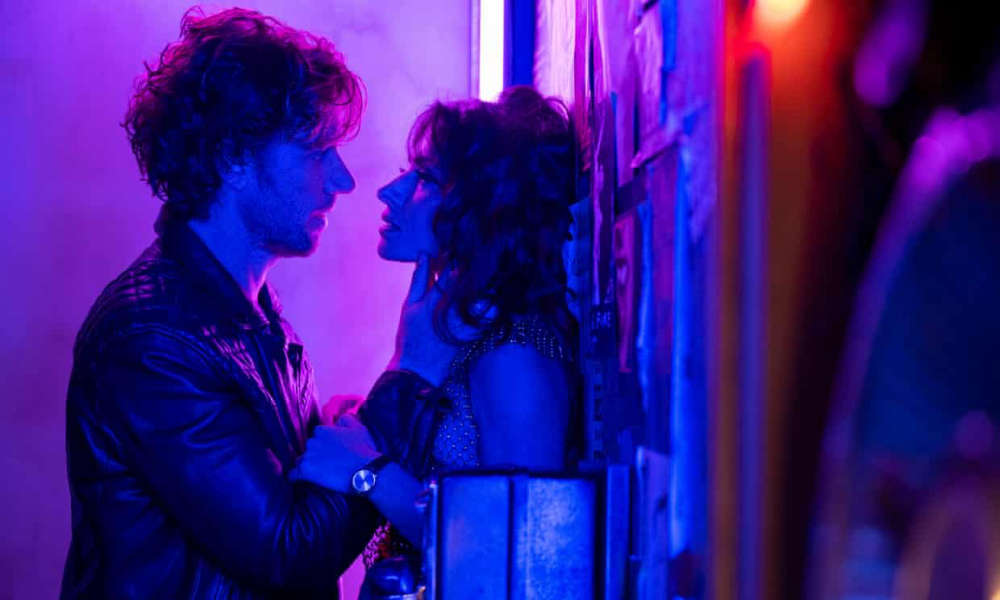 (c) Netflix

Sex/Life
Netflix
If you're looking to turn up the heat this August - you could do worse than to tune into Netflix's steamy eight-part drama Sex/Life. Tagged as a 'woman's daring sexual past collides with her married-with-kids present' it's a tightly paced and steamy romp that manages to be intimate but ultimately not that deep. It deep dives into Billie's (Sarah Shahi who shines throughout) past and obsession with the boyfriend of her twenties, the unimaginatively titled and Australian accented Brad. A record label magnate who lives in a cavernous penthouse and is bad with a capital B - Brad treats her horribly and inevitably drives her into the arms of her now-husband and the father of her children, Cooper, who is predictably the 'nice-guy' (but also not that nice really...) What follows is part 50 Shades, part confessional of a woman trying to tread the path of her thirties but not ready to give up on the other side of herself yet that isn't just wife and mother. That's what I liked about it - normally we're treated to the male psyche trying to find its way and inevitably breaking hearts in the process, so it was refreshing to see a woman treading the same well-worn path - but with a dose of angst and a flash of what might be the most impressive 'equipment' seen outside of a professional site! It's well worth a watch, even for the cheese factor - it isn't going to change your life... But it's fun and fresh & it afforded us a huge laugh (plus you'll get to see what all the fuss is about - trust us, *everyone* is talking about it!) Tune in...

The Playlist

Ok - we've not really had the weather to turn up the heat and feel summery, but I'm craving the sort of soundtrack you could put on low and late night for a BBQ or social gathering. Expect to hear lots of sultry sounds - search Calder Valley Radio on Spotify or click the link below to get in the mood (**Warning - explicit content**)
The Book
The Guncle by Steven Rowley
Penguin Publishing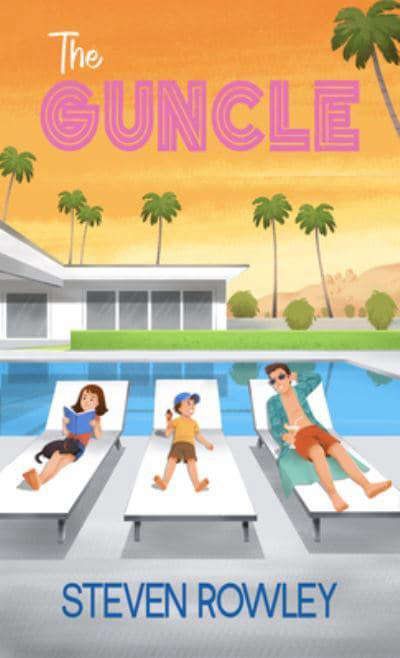 (c) Penguin Publishing

Whether you're lounging poolside or just sneaking half an hour in your garden, this book is pure escapism. It's a delightful and beautiful written tale of a gay sitcom star raising his niece and nephew, set against the stately backdrop of Palm Springs. Perfect for the weather we aren't getting! Patrick, or Gay Uncle Patrick (GUP, for short), has always loved his family. That is, he loves spending time with them when they come out to Palm Springs for weeklong visits, or when he heads home to Connecticut for the holidays. So when tragedy strikes Patrick finds himself suddenly taking on the role of primary guardian and has no idea what to expect. He finds that caretaking and relating to two children, no matter how adorable, is frankly overwhelming. With humour and heart, The Guncle is a moving tribute to the power of love, patience, and family in even the most trying of times. Honestly, it's one of the most adorable things I've read in forever.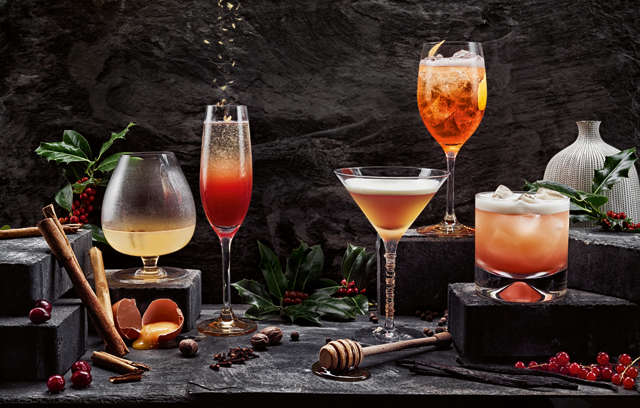 (c) Ocado
The Recipe
Aperol Spritz

Serves: 1
Difficulty: Easy
Time: 2 minutes
Let's face it - with the August Bank Holiday coming up and our hope for a scorching August in the garden (so far it's been more of a whimper than a bang - but we've still got time and hope) nothing says summer more than an ice-cold glass of Aperol Spritz - just make sure you have plenty of ice (and serve with Sweet Chilli Kettle Chips - best pairing ever- you can thank me later)
Ingredients

50ml Aperol
25ml Gin, optional (I like to use a fragrant gin - Tanqueray maybe)
75ml Prosecco
1 splash soda water
1 piece orange peel, to garnish
Method
Add ice to a wine goblet
Pour ingredients over and stir gently (but don't lose the fizz!)
Garnish with peel
Serve & Enjoy!

The Product
The Picnic Hamper - the humble foundation for the perfect al fresco lunch or dinner this summer - the picnic hamper is coming back in a huge way. Let's face it British picnics are a time-honoured tradition. From delighting children to a romantic date, having a picnic means so much more than just enjoying food on a patch of grass and fending off the wasps and ants! When it comes to picnic hampers, even the sight of them fills us at Calder Valley Radio with a nostalgic, fuzzy feeling. You can't help imagining it chock full of delicious treats, cucumber sandwiches and fondant fancies (or sushi and kombucha for the more daring...) Whatever you choose, you need the perfect basket to take to Calder Homes Park or even your back garden. Read on for our top picks.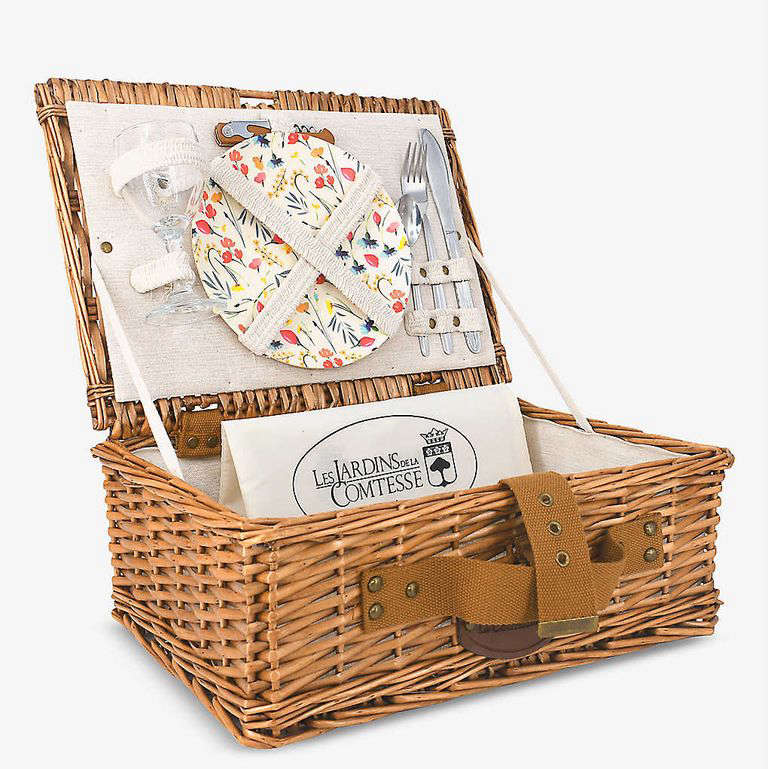 (c) Selfridges

LES JARDINS DE LA COMTESSE
Solo natural wicker picnic basket
£60, Selfridges

I love this wicker basket - the printed plate reminds me of an English Garden & it's perfect for a solitary walk.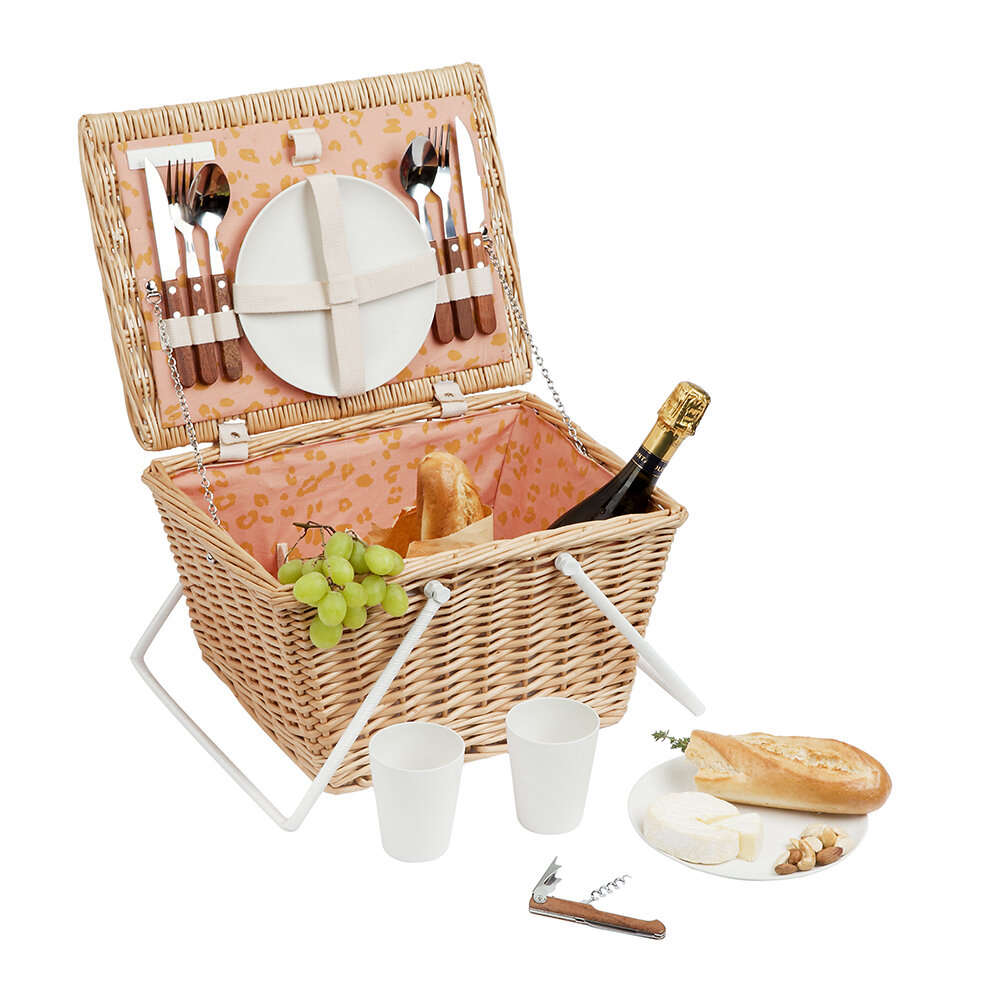 (c) Amara
SUNNYLIFE
Eco Picnic Basket Call Of The Wild - Peachy Pink - Small
£80, Amara

The natural willow frame of this basket is traditional - but the pink interior is anything but. Everything is made of bamboo inside so it's kind to the environment and perfect for an outdoor lunch or two!
Don't forget your rug and a glass of something chilled! That's it from us this week Calder Valley - join us again soon for another peek behind the curtain for what we've been up to. In September keep your eyes peeled as you might see us out and about at this year's Luddenden Mayor Making, stop and say hello if you do.
Over and out
By Louise Ann Oldroyd