Eating Out with Calder Valley Radio...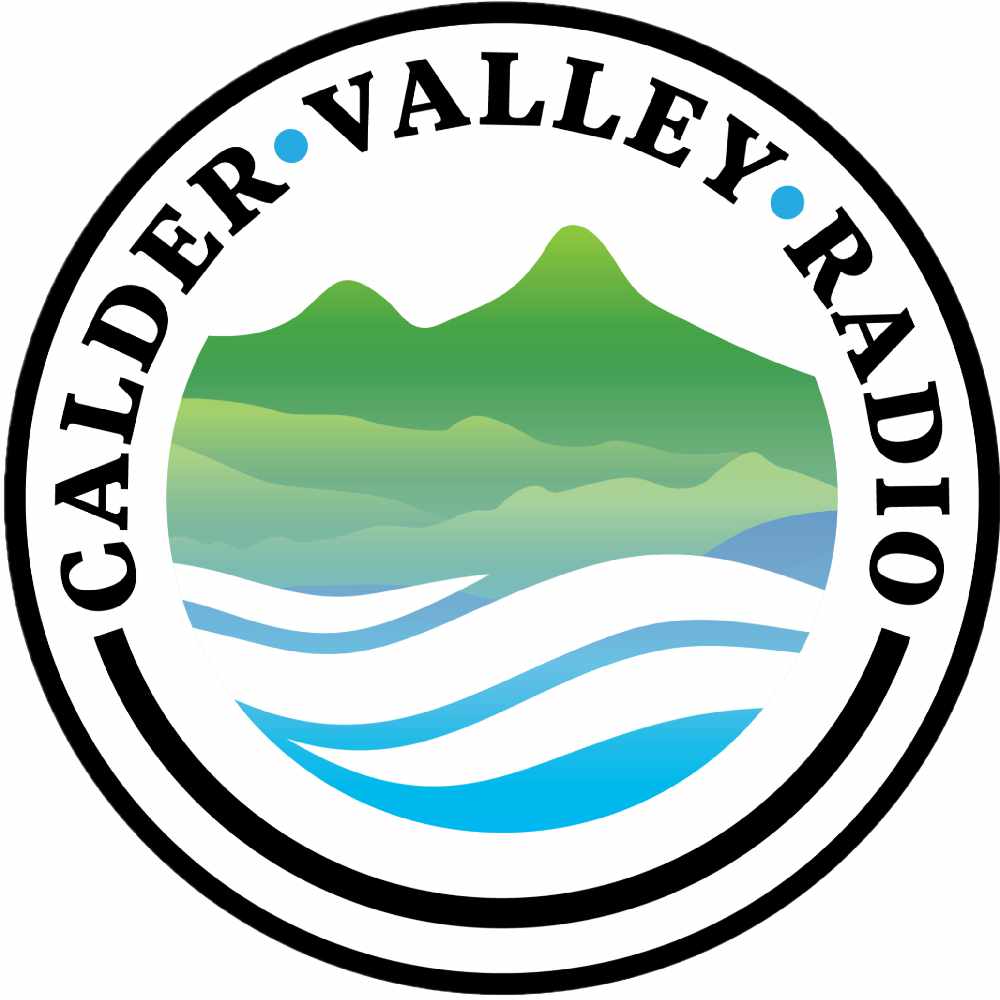 Eating Out with Calder Valley Radio...
During lockdown, something we really missed at Calder Valley Radio was eating out - here in Calderdale we have such a diverse range of restaurants offering fresh organic produce, with local restaurants serving up cuisine from around the world and contemporary Yorkshire fare with interesting twists. This writer moved 'oop North from London at the start of the year, so I didn't even get to try eating outside of our flat until recently (shout out to the twin combination of COVID and chemo...) But one thing I've been impressed with is the way that so many of our neighbourhood eateries have innovated so they can still cater to the community, providing restaurant-quality meals we can eat from the comfort of our own home with meals kits, restaurant collections and takeaway deliveries (a special mention to the Aya Sophia and Rim Nam Thai in Hebden Bridge and Romeo & Juliets at the Shakespeare Hotel in Halifax for their fantastic food and delivery service.) However, when lockdown started easing and we could actually go out to eat (albeit outside, in a socially distanced way) I was an over-excitable puppy and determined to sample as many local foodstuffs as possible. With this came the idea that we might attempt some food reviews to indulge my inner A.A. Gill (or something) - you can hear a sample of them on the culture show I co-present with Dave on a Thursday 12-2pm here:
It's a great opportunity to showcase some of the incredible places we have here in the Valley and supplement them with my terrible food photography (yes, I've become the kind of person who photographs theirs and everyone else's dinner incessantly and so if you're eating with me I apologise profusely!) So without further ado, let's dive straight into the main course...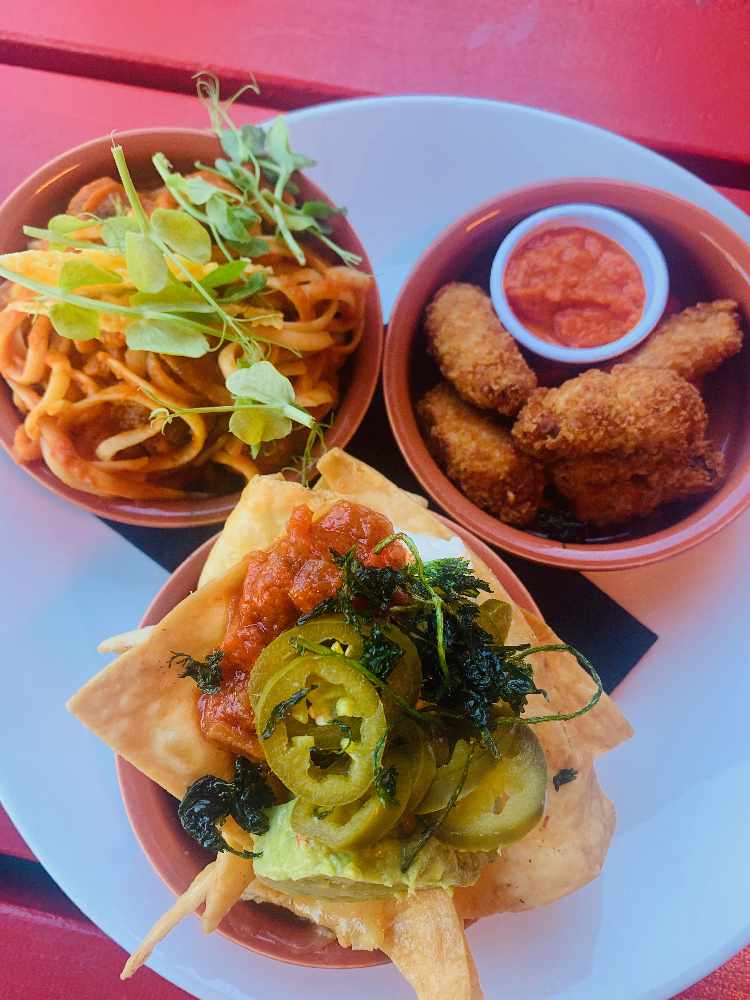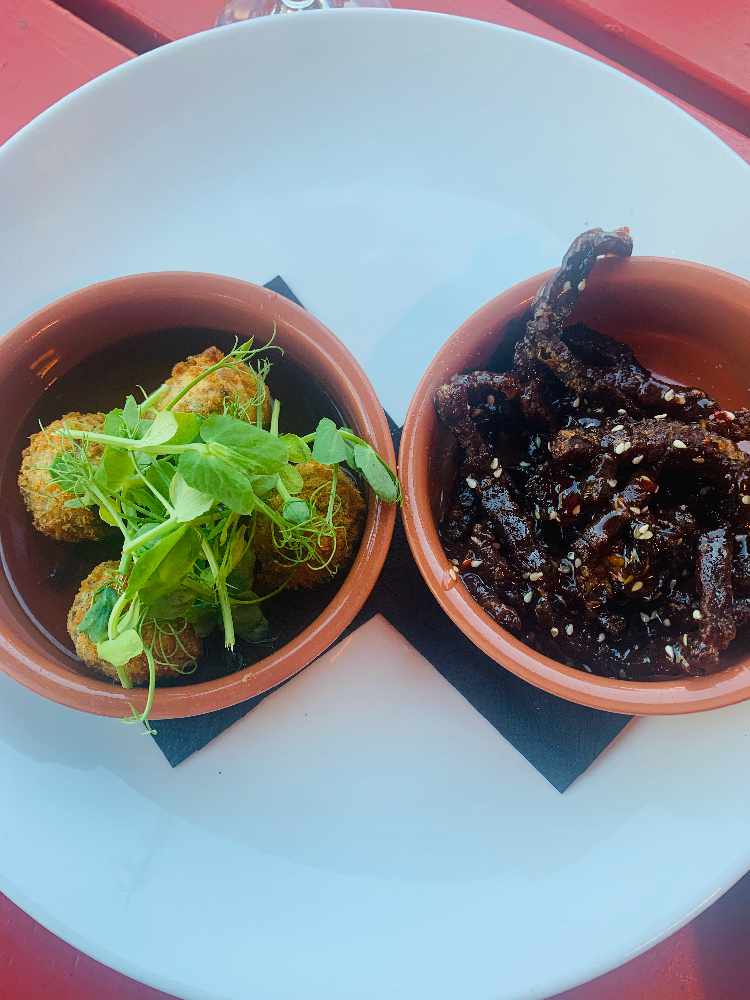 (c) Louise Ann Oldroyd - The Shoulder of Mutton - Hebden Bridge
First up we visited The Shoulder of Mutton, in Hebden Bridge. Now truthfully we've visited the 'Shoulder more than once since they started offering outside dining and once when they were offering takeaway because we enjoyed it that much (the Chicken Gyros were amazing with homemade tzatziki from their takeaway menu..!) Based at the edge of St George's Square in Bridge Gate, the pub has a large outdoor area and is well equipped to handle outside dining - although, with less than a week to go for the 17th, we can go inside. They're adhering to the usual government guidelines with hand sanitiser, temperature checks for staff, extra cleaning efforts and single-use sanitised menus, so you can eat in comfort and feel safe. But the food is the real star of the show here, with two chefs in the kitchen (and a special shout to Amy!) their dishes feel competent and have a contemporary twist on the classic 'pub grub'. On both occasions we've eaten there we've tried their starters/ sharing plates on a great 'three dishes for £15' deal. I'd probably go out on a limb and say this is the best thing to get at the pub - everything we tried (and trust me we tried a lot...) didn't disappoint, but the real stand-out dishes were the Lamb Bonbons, which were rich and flavoursome, sat in their own lake of red wine reduction, the Chorizo croquettes with a deep smokey tomato tapenade and a bitesize classic Spaghetti & Meatballs which were perfectly punctuated with a glossy, sharp homemade parmesan crisp. Onto the mains and we tried a classic Spicy Pizza with a generous scattering of nduja and chilli on a gloriously thin and chewy base. The base reminds me of pizza I've eaten in Italy before when it has an almost naan type consistency, light, chewy and delicious... I also indulged in a traditional pub meal, a Steak & Ale Pie - which, because we're in Yorkshire came with both gravy and mushy peas (I love both - so can I qualify as an official Yorkshire woman yet?) The shortcrust pastry was a delight, flaky and light considering the heavy fare it encased and the meat was tender and in a rich meaty gravy. We also experimented with the 'Shoulder's chips and I think we can all agree, anything triple fried is done right. Their wine menu is also extensive and they serve a particularly nice bottle (or two) of Sauvignon Blanc. The one thing we would advise is to book in advance as they get particularly busy and with restrictions easing, I can only see them getting busier.
Details:
Prices: ££
Contact: Here
shoulderhebden@gmail.com
01422 845545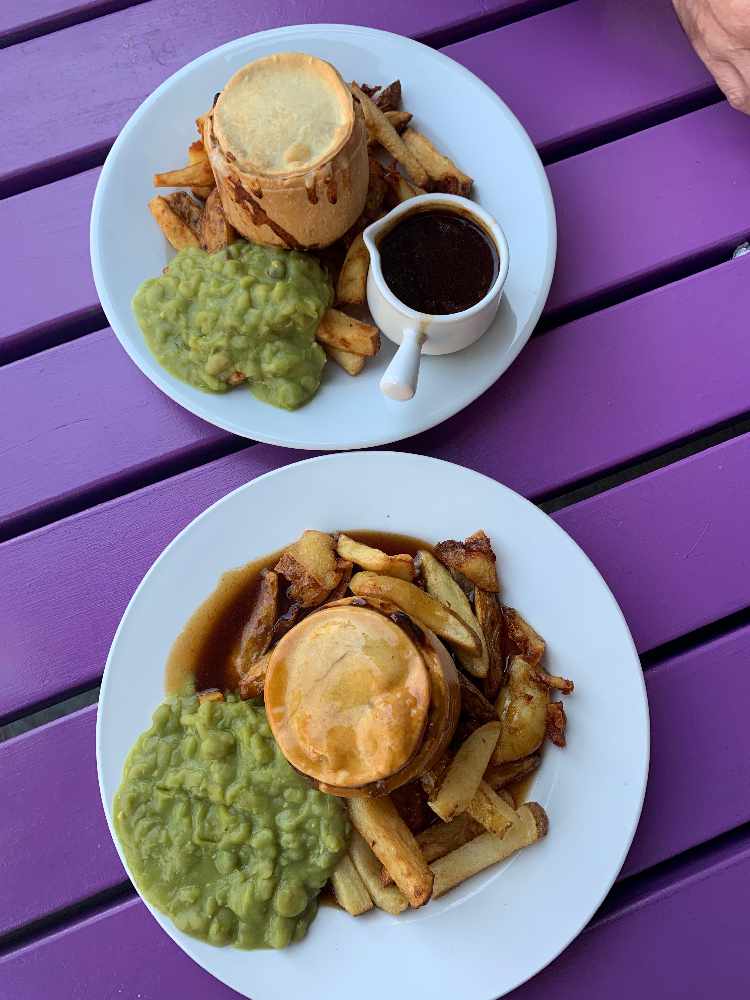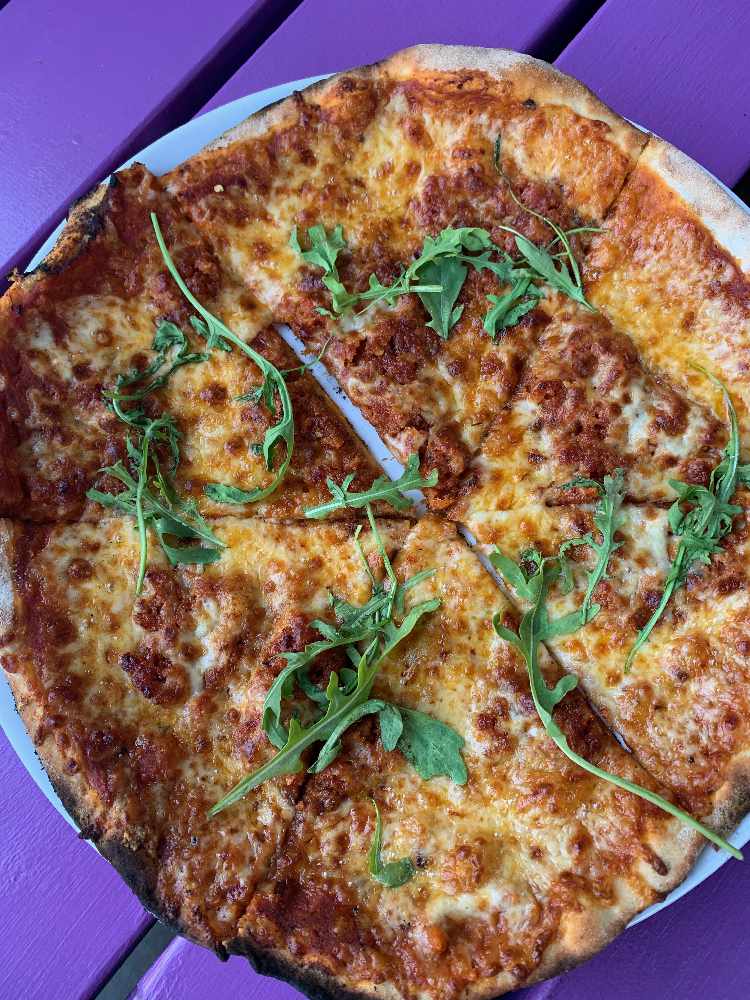 (c) Louise Ann Oldroyd - The Shoulder of Mutton - Hebden Bridge
I've also had the pleasure of visiting The Piece Hall recently for the first time and eating at The Trading Rooms in their Traders Courtyard. We all know what a spectacular place to shop The Piece Hall is (I am a Yorkshire Soap Company devotee now) and if you're lucky enough to eat outside in the courtyard when it's a warm dry evening, you're guaranteed a very lovely experience indeed. Their outdoor menu is slightly reduced from their main menu - which we'll be able to choose from soon, but still offers a clever range of curated dishes with a contemporary twist. We had the crispy Whitby Fish Bites (impossible to get a good photo of!) which were deliciously moreish and came with a pernod flavoured mayonnaise which actually almost outshone the dish itself it was so well balanced. We also had some amazing fresh warm bread - served with a classic balsamic dip and olives. But the mains were the star of the show here, really simple flavours were brought together to make far more complex dishes than I'd anticipated. With the simple Crispy Pork Belly, there were rich creamy artichoke potatoes, fresh crisp spring greens and the most decadent black pudding bonbons. The whole thing was topped with a red wine reduction and I found myself trying to get a bite of each flavour onto my fork for the perfect mouthful. The pork belly was succulent and the crackling perfectly crisp (the bit I got to try anyway - D took the lion's share) but the accompaniments were so good It almost felt like they could stand on their own as a dish without the pork belly! We also tried the Roast Artichoke, Wild Mushroom, Spinach and Goat's Cheese Pizza which had a fantastic blend of spring flavours with a strong, woody undertone and plenty of cheese! The wine list is impressive and caters for all tastes and price ranges too. You can't book for the courtyard (at the moment this article is being written this information is correct, but after the 17th May details may be different) but we only waited fifteen minutes for a table and that was on a busy Friday night as the service is so efficient. Post 17th I would definitely advise booking ahead for the main restaurant as I can see The Piece Hall as the destination for summer in Calderdale.
Details:
Prices: £££
Contact: Here
01422 414440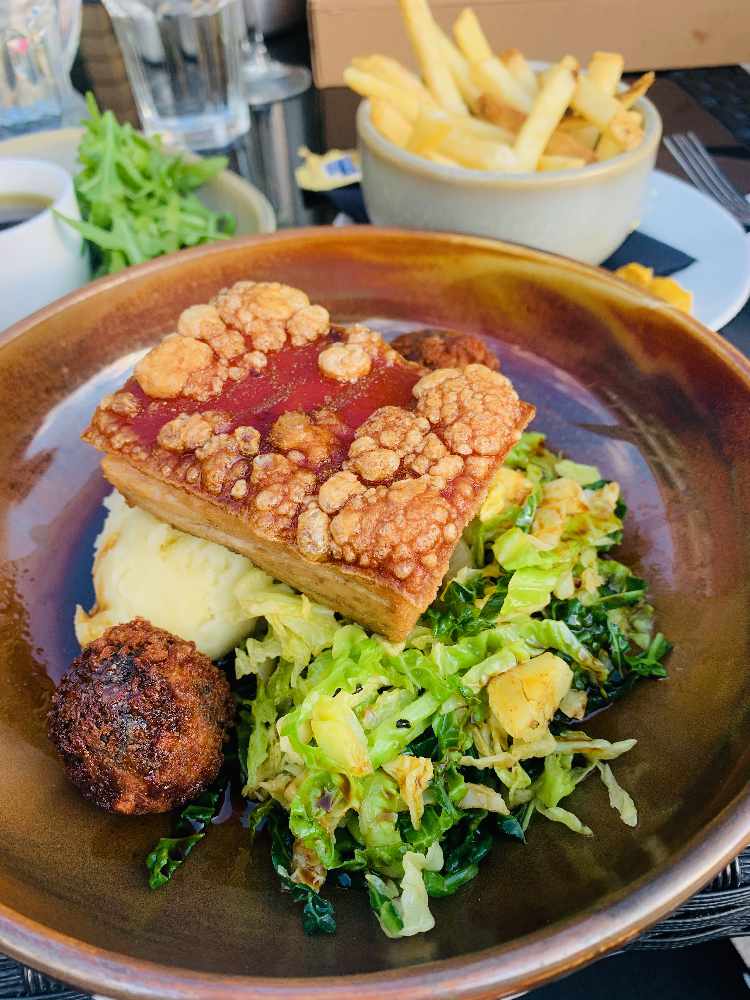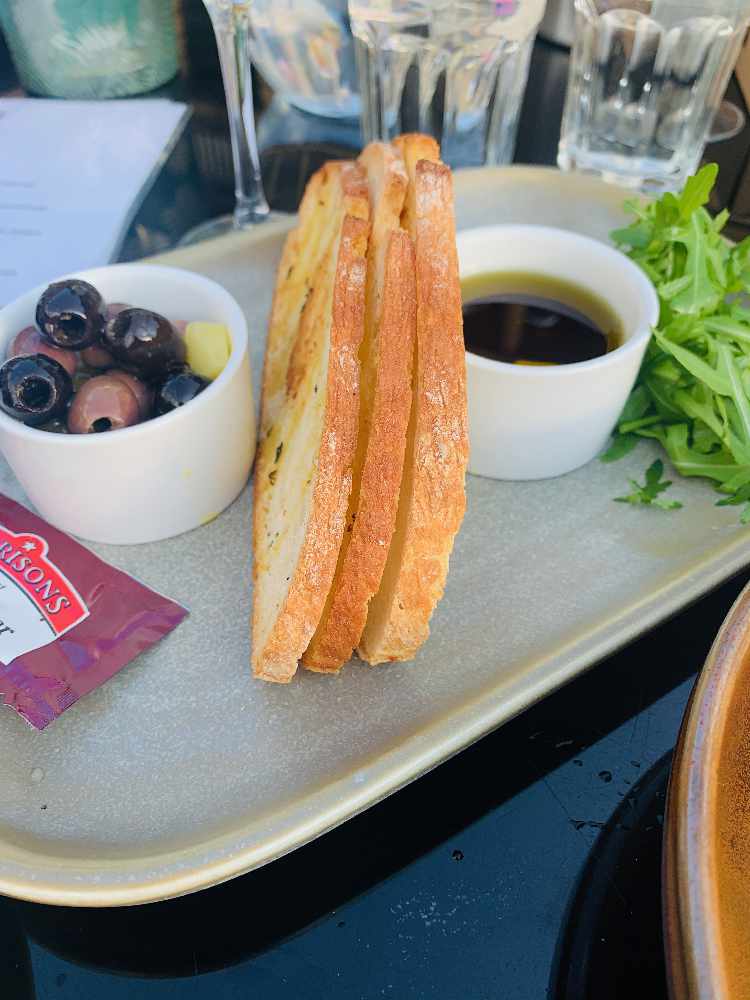 (c) Louise Ann Oldroyd - The Trading Rooms at The Piece Hall - Halifax
One of the most interesting pubs and outdoor spaces I've visited recently belongs to the Old Gate pub in Hebden Bridge. Their outdoor area has been great for alfresco dining (extra mention to their amazing heaters on a not so warm day...) and it gives a real sense of being indoors, outdoors! The menu is also a delight, seasonal, with the focus being on local produce and everything being as fresh as possible. As we were a quartet for this dinner, several meals were tried including their Classic Cod Chunk with Chips. Let's face it, sometimes we all just want a classic fish & chips and the Old Gate's take on it definitely doesn't disappoint. The fish was meaty and succulent, battered in a pale ale and served with a large helping of chunky, triple cooked chips and fresh mushy peas. Simple but absolutely delicious with vinegar and a dash of lemon. It's hard to be enthusiastic about fish and chips when there are things on the menu that seem much more 'tony' or exciting - but when it's done well, you remember why it's such a classic. We also sampled a Ribeye Steak (fancy!) cooked rare and served with all the trimming included a pesto roasted heirloom tomato, peppercorn sauce and another helping of the triple cooked miracle chips! The meat itself was succulent and frankly, on a Hannibal-esque trip I could rhapsodise about red meat for eternity, but I know it can be a controversial choice - I personally think it's fine in moderation and if it's fresh and organic. The steak at the Old Gate is definitely all of those things... The Old Gate Beef Burger was another classic dish elevated above an average pub burger. A fresh hand-pressed steak mince pattie cooked medium rare and served with cheese, gem lettuce, juicy beef tomato and in a sourdough roll with Dijon mayonnaise it was a fantastic, messy mouthful. It almost didn't need the skin-on fries we chose with it (I said almost..!) Their Steak & Ale pie is another contender for my just-invented Local Pie of the Year Award, with succulent chunks of steak in a rich ale sauce encased in flaky homemade shortcrust pastry which was crisp and buttery. Of course, it came with the obligatory gravy and mushy peas and the triple cooked chips that I'm not sick of rhapsodising about yet. I've saved the best till last though with a reimagined 70s classic, and the first time I've eaten this dish in what feels like forever, the Old Gate's Chicken Supreme. This takes the award for the best dish I've eaten so far this year and it was a complete joy with a crisp-skinned, plump piece of chicken, crowned on a wobbly creamy fondant potato with rich chorizo, roast pickled silverskin onions and red wine reduction sauce. The sauce is worth this review alone, it was sharp and perfectly balanced with the smoky chorizo and roast pickled onions (this idea was so inspired I'm going to recreate it at home...) The chicken was juicy and organic - the whole thing was a far cry from the heavy pub chicken supreme of yesteryear. We also sampled some decadent deserts with a Double Chocolate Brownie which came with a rich black cherry compote, hot chocolate sauce and fresh vanilla ice cream and the Vanilla and White Chocolate Cheesecake which was swimming in summer berry coulis (there were no photos as these disappeared too quickly!) Again please be sure to book in advance as we've been disappointed trying to walk in previously and I can see their seasonal menu being a highlight of the local community in the warm months to come.
Details:
Prices: £££
Contact: Here
01422 843993
oldgatehebden@live.co.uk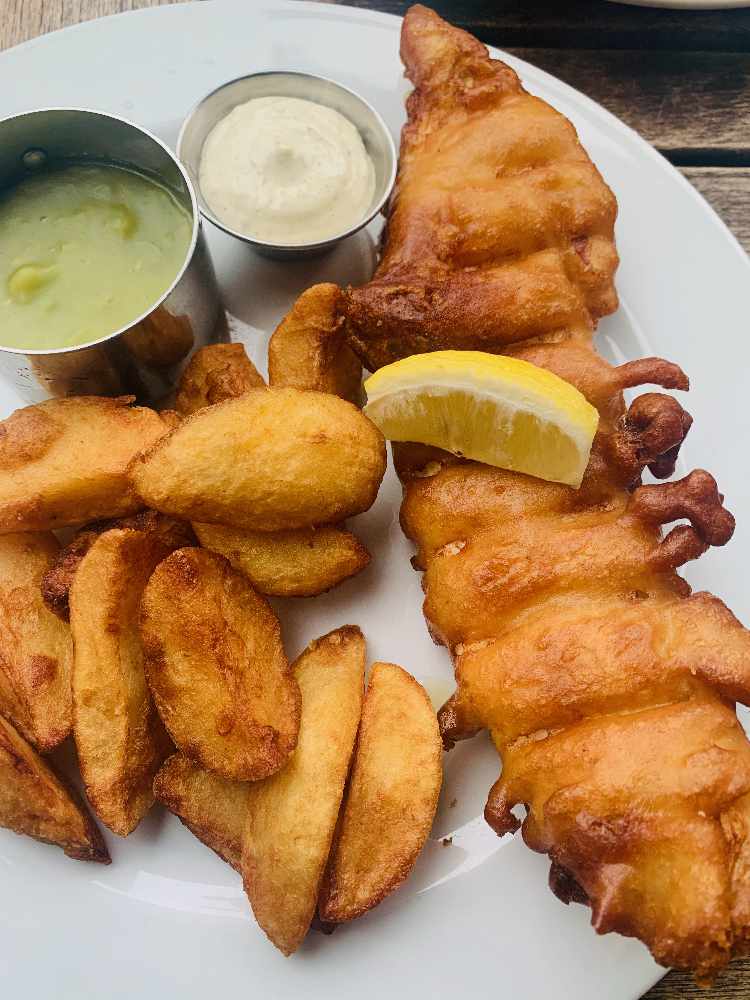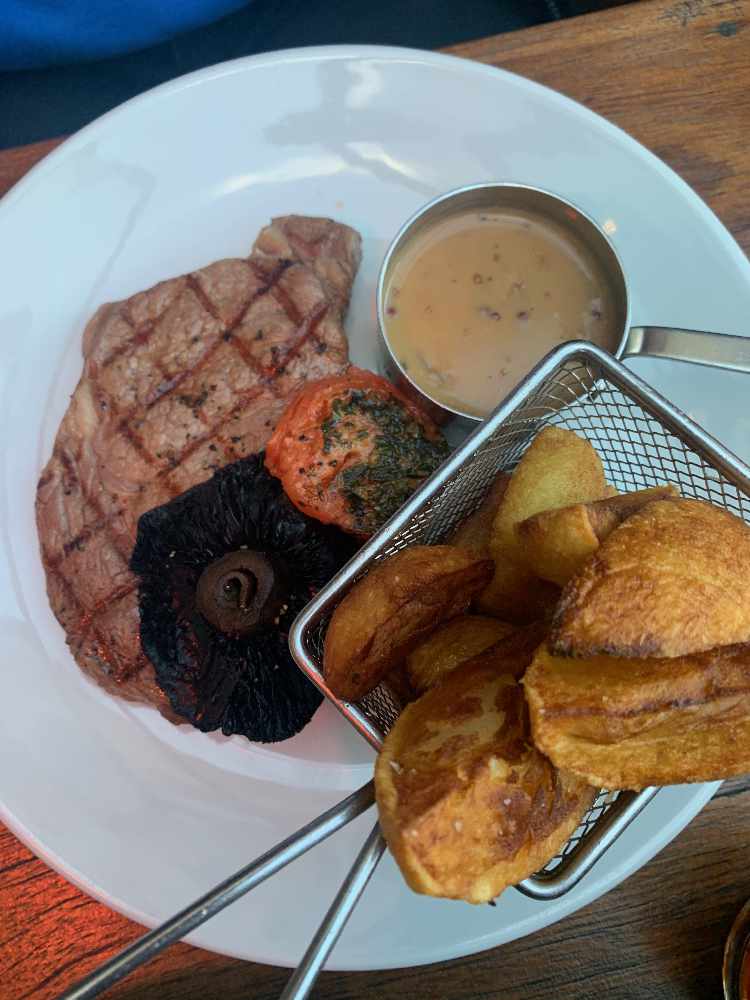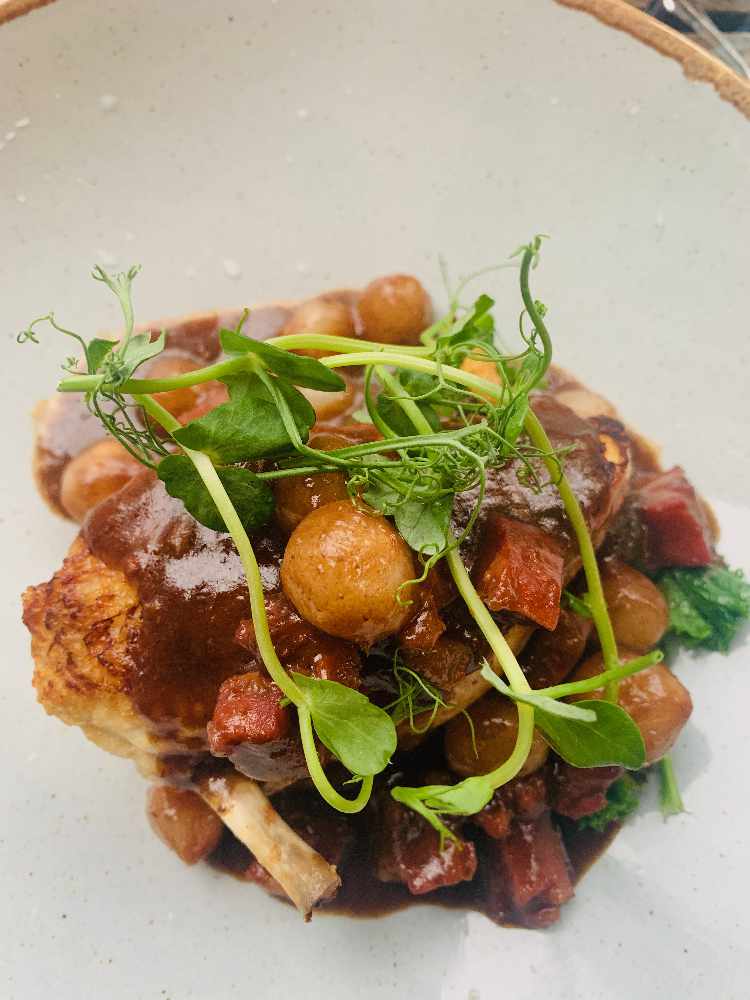 (c) Louise Ann Oldroyd - Old Gate - Hebden Bridge
I want to give a final shout to what I feel is the best ice cream in the Valley (definitely not a bold claim) and you can find it served at the Park Life Cafe at Hebden Bridge - you can visit their Facebook page here:
I sampled the Lemon Cheesecake which is rich and has cheesecake enrobed in a lemon sauce, the sweet and raspberry-tasting Bubblegum flavour (yes I know - but blue was always my favourite flavour as a child) and the Vanilla which is anything but boring with a rich yolk and natural vanilla pod flavour. Be prepared to queue on a hot day but I promise you it's worth the wait! Also, as we ventured further than the Pennines this week, to a tapas bar in Manchester - El Gato Negro (The Black Cat) you can find information about them here I'm going to give them an honourable mention too as their food was amazing - check out this Charcuterie Board and Picos Blue Cheese...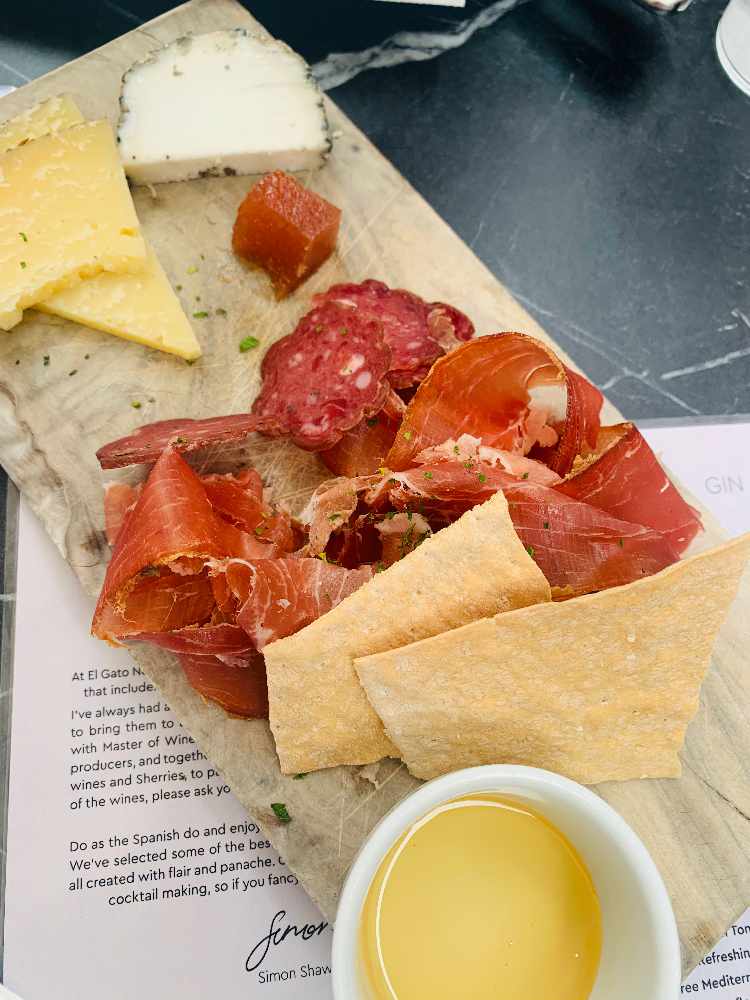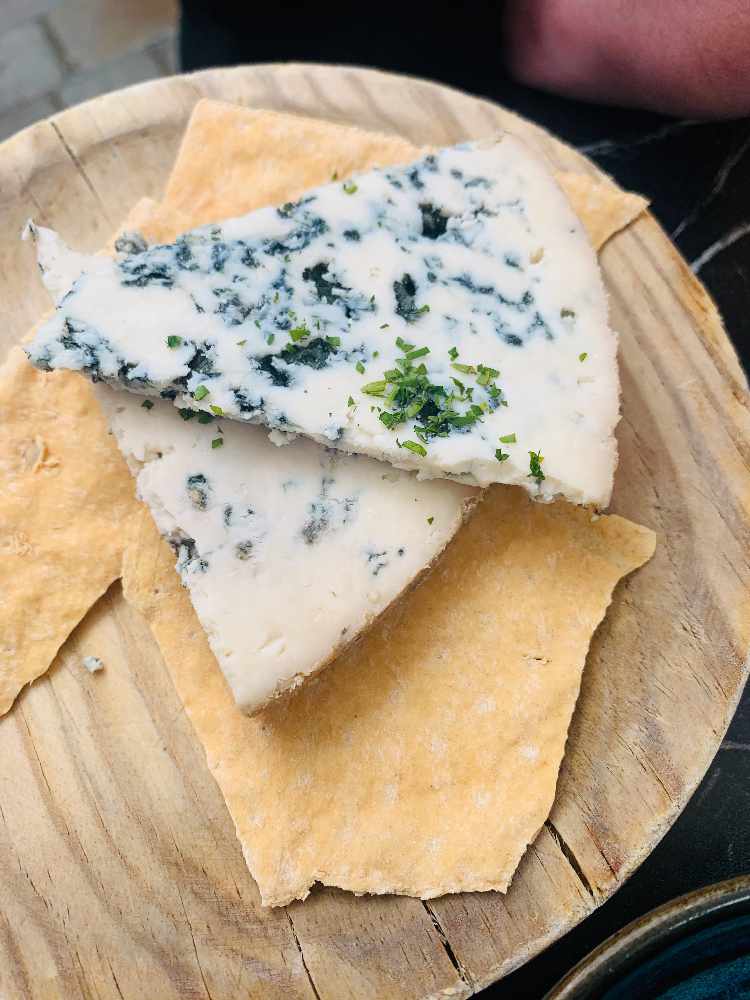 (c) Louise Ann Oldroyd - El Gato Negro - Manchester

Happy eating Calder Valley! Don't forget to send us your recommendations for local restaurants and photos of where you've been eating out since restrictions eased - and if you're a local restaurant that would like us to come and sample your wares, get in touch at the usual studio@caldervalleyradio.co.uk ... We'll see you soon for more out and about in the local community with us.

Over and out
By Louise Ann Oldroyd