British Town Crier Championship to be held in silence this year
Oyez Oyez Oyez Calderdale, today we're talking... well, crying, about the annual British Town Crier Championship and its slightly unusual new format. Here in the Calder Valley, we know only too well that the current COVID situation has made everything has become more flexible, with businesses and events reimagining and innovating their ways of working to ensure that we can pull together and life can carry on as much as possible. A great example of this is the Mayor's Charity Challenge this year, which you can read about here. But this year's annual British Town Crier Championship has reimagined their format in the most creative way possible. If this writer was going to picture the essential tenets to win the Championship, a powerful voice and strong set of lungs would probably be the prerequisites I'd guess - but not this year. This year, for the first time since its inception, the competition is to be held in complete silence. The Town Criers entered into the competition, who are historically Britain's news bearers and announcers, will be judged on the quality of their written cries and their written cries alone! "It's got to be interesting enough to hold its audience, it needs a certain rhythm and it must stick to the word count," says Carole Williams, the organiser of the event and Bishop's Stortford's own town crier since 1996. "That has to include three Oyezs at the beginning and God Save the Queen at the end, of course."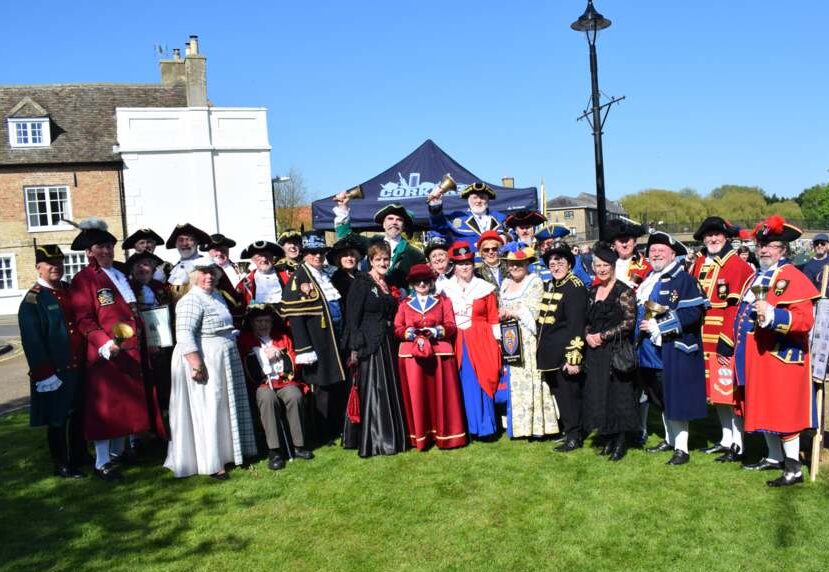 (c) The Loyal Company of Town Criers
The Loyal Company of Town Criers states on its website that as long as there has been news to share, there have been messengers to deliver it - with the earliest instances of town crying in Britain being recorded during Norman times. There are even two bellmen that appear in the Bayeux tapestry! The historical importance of town crying can't be underestimated, as up until the 19th century the literacy of Britain's general population remained low. So townspeople relied on the town criers to tell them the latest news, proclamations and bylaws - grabbing their attention by ringing a bell. We also think that in this coming year, they'll be playing a vital role again, with emotions running high as lockdowns end and plenty of bells to be rung, and celebrations to be had!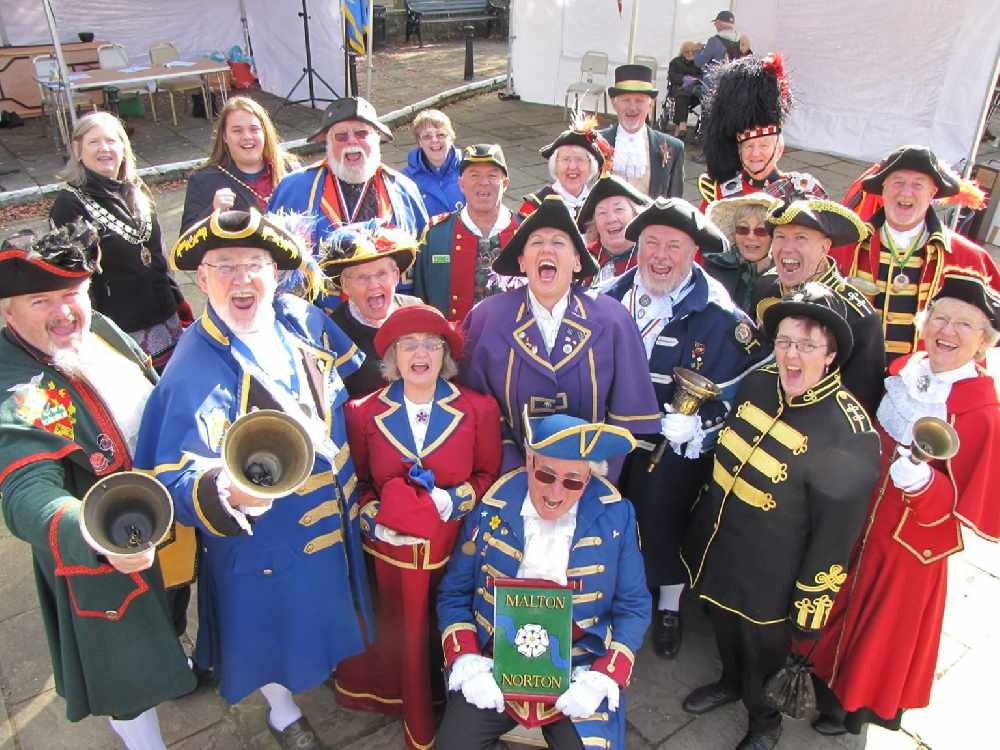 (c) The Loyal Company of Town Criers
The competition itself usually focuses on the "three distinct parts of a cry" - which are the sustained volume and clarity, diction and inflection and the content of the cry, but this year they will be judged on whether or not the cries have stuck to the theme and the word limit, which is 140 words. The theme itself for this year's competition is "nature and environment" and the judges include Yorkshire local poet Ian Macmillan - the "Bard of Barnsley". All funds raised by the competition will go to the mental health charity Shout - a charity that has been essential to many during the lockdown, as it offers mental health support via a text message. The winner of the competition will also be announced during 16-19th of May, which is mental health awareness week. The competition is also a way for the town criers, some of whom usually take part in up to a dozen competitions a year, to stay connected and sociable during this difficult time.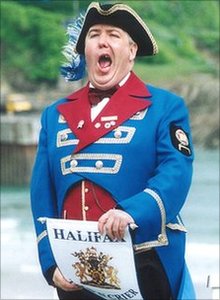 Image - Les Cutts
Our own Halifax Town Crier and Belman for the borough of Calderdale, the great Les Cutts, has already made the final 10 criers to be judged - so the entire valley is wishing him the best of luck. If you want to find out more about the ancient art of town crying and the competition itself you can visit The Loyal Company of Town Criers website here, you can also find out more about the competition and donate to the charity on their Facebook page: The Loyal Company Of Town Criers
Best of luck Les and to all the criers in this year's competition - we're off to practice our 'Oyez' and 'God Save The Queen'!
Over and out
By Lousie Ann Oldroyd