Calder Valley's students showcase their creativity in 1000 Postcards exhibition...
Welcome to another community edition Calder Valley and today I want to get a bit arty with you. For those of you that follow my show (Monday & Thursday 12pm-2pm and Thursday 10pm-12am - just saying, and if you want to catch up, you can do so on the link below) you'll know that I champion local art a great deal - so this story is a real delight to Calder Valley Radio.

A local exhibition of 1000 postcards made by a large group of our communities schoolchildren, aged 3-16 from across 15 schools and nurseries in Hebden Royd will be opening to the public from Monday 19th July at Hebden Bridge Town Hall. Isn't that great - all the talented children from our community sharing their love and appreciation for art in a grand-scale exhibition! The students involved were invited to submit drawings, paintings, collages, montages, poems, prose and illustrations of Hebden Royd for the exhibition by Vibrant Valley, a community recovery group led by Marianne Hood OBE. Marianne said: 'This dynamic and exciting exhibition brings together work from children whose ages range from 3-16 years from schools within Hebden Bridge, Cragg Vale and Mytholmroyd. They have depicted how they see where they live in a variety of different media with one thing uniting them all – an outpouring of creativity and imagination with exuberance and freshness of perspective.' She went on quote Picasso, and I love this quote: "Picasso famously said, 'When I was a child, I could draw like Raphael, but it took me a lifetime to learn to draw like a child.' Many artists have been fascinated by children's art and in looking at this exhibition you can definitely understand their enthusiasm."


(c) Hebden Royd Town Council - a selection of postcards from the exhibition

The Details:
Our Vibrant Valley in 1,000 Postcards Exhibition is a free exhibition which is sponsored by Hebden Royd Town Council, Hebden Bridge Rotary Club and Yorkshire Purchasing Organisation (YPO)
It starts at Hebden Bridge Town Hall from Monday 19 July to Friday 6 August
Then it moves onto Mytholmroyd Community Centre from Monday 9 August to Tuesday 31 August
It has been championed by our fantastic new Mayor of Hebden Royd, Cllr Rob Freeth - and you can hear him talking about it in detail on our Birthday Sunday celebrations here:

Freeth says: "As Mayor, I am delighted to be involved in and support delivery of the Our Vibrant Valley in 1000 Postcards art exhibition for the schools. Following the challenges of flooding and the pandemic, this exhibition launches an initiative aimed at returning Hebden Royd to being the vibrant, inclusive and exciting place that we have all been proud to call our home and which has always been such an attractive area to both live and visit."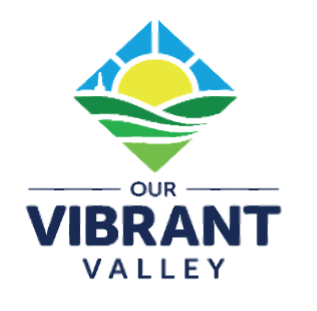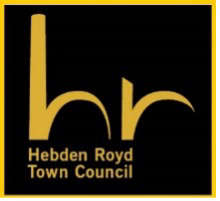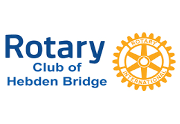 If you have time to catch the students art on tour at one of the two locations it will be at for the next two months, please do so. There been so much work and innovation gone into this exhibition, celebrating our Valley and Calder Valley Radio wants as many people a possible to see the work. We're so proud to live in such an innovative and inclusive community, which champions art from such a young age! That's it from us this week, see you again soon for more tales from the community. Keep listening!
Over and out
By Louise Ann Oldroyd