Careers Support available for young people in Hebden Royd...
If you're a young person, or you have a young person in your life that currently needs some support and a boost concerning their employment status - today's community post is for you! We all know that the pandemic has been particularly challenging from an economic point of view for the entire community, but our young adults of the Valley - particularly those leaving school and between the ages of 16-24 arguably have been hardest hit. For those Calderdale residents, there has been a real sense of lost chances with lockdown restrictions, tougher than usual challenges with college and university and fewer employment opportunities. So Hebden Royd Town Council is providing additional careers and employment support in a new package to try and boost our youth (yoof). Read on details...

Our local councillors have commissioned C+K, the local careers company (you can read more about the services they offer here) to provide a range of services for 16-24 year-olds who live in the Hebden Royd area, these services include:
A dedicated careers expert to work alongside careers advisers in local schools
Focused job support for young people looking to start an apprenticeship
Creation of a weekly careers drop-in centre at the Mytholmroyd Community Centre
Employability support for young people 18-24 who are NEET (Not in Education, Employment or Training) or at risk of being NEET
Working with partners and local organisations to identify opportunities and at-risk young people
Concentrated support at key transition times
Dedicated contact details for Hebden Royd residents
This support package is available to all 16-24-year-olds who live in the local Hebden Royd area and it will be facilitated by Sarah Bruce, who is a qualified Careers Advisor with over 15 years of experience in her field working with teenagers and young adults. Sarah will be offering telephone and online advice sessions as well as face-to-face sessions. She will be holding the live sessions in a weekly careers drop-in at Mytholmroyd Community Centre the centre details are here (MCC is also home to your local community radio station - so you may see us if you pop in!) The sessions have started from the 9th June and they run from 1.00pm-5.00pm.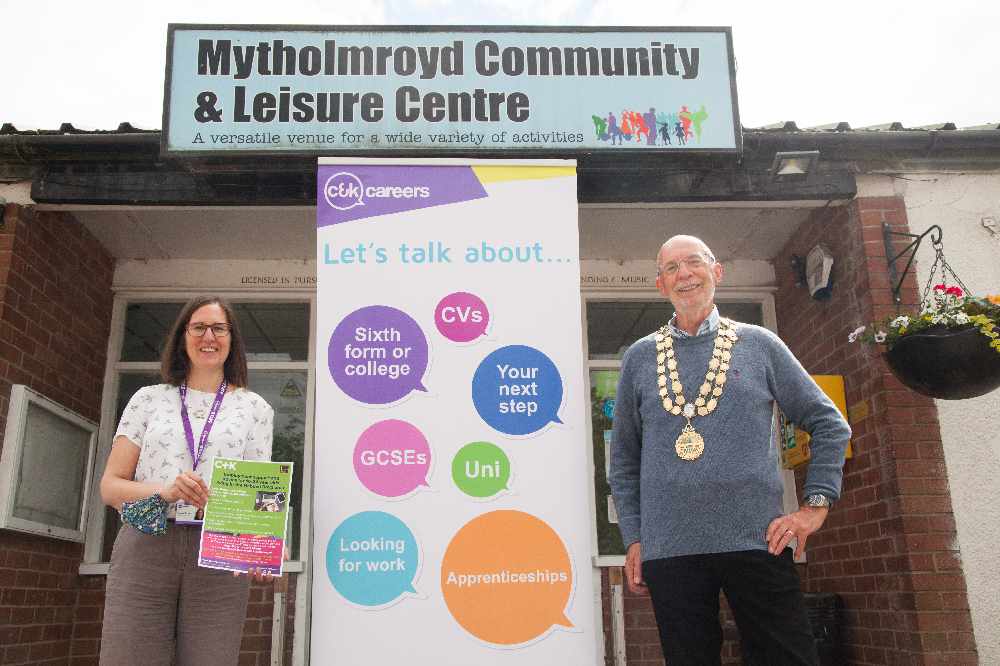 (c) C+K Careers, Sarah Bruce with Mayor Cllr. Rob Freeth
Councillor Needham said:
"The growth of youth unemployment in the pandemic has been dramatic. It has made a bad situation in Hebden Royd much worse, so the extra support that Sarah Bruce from C+K will bring is much needed. C+K have a great reputation for making an impact and the Town Council is confident that this much-needed partnership will help make a difference - money well spent." So there we have it - if you feel that you, your children or young people that you work with could benefit from these additional services provided by C+K and Hebden Royd Town Council please contact Sarah Bruce on 07812 971818 or email: workreadyhebdenroyd@ckcareers.org.uk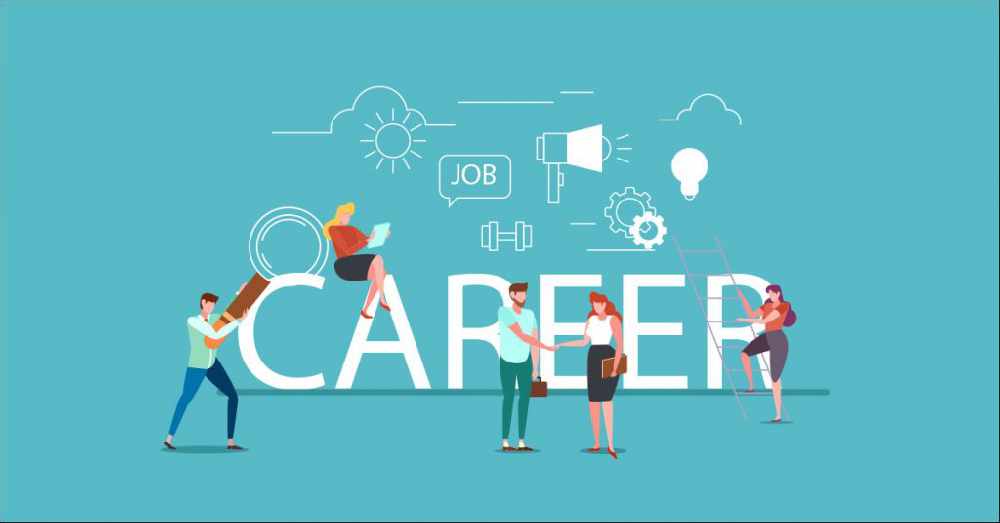 We love seeing positive changes like this in our community, helping us to rebuild and grow stronger during the challenging times we've faced. Hopefully, we'll see some of you there & maybe you'll even discover you're cut out for a radio career! (Editors note - bit disappointed I'm too old to benefit from the services as I could do with a new career... Joke...) We'll see you next time Calderdale for more stories of our local community.
Over and out
By Louise Ann Oldroyd