COVID-19 Update in Calderdale - new Brighouse Testing Site
Good morning Calder Valley, our Community Page is usually the place where we showcase the best of Calderdale's arts, events and the general 'what's happening' - but sometimes I need to highlight important issues in the Valley and as much as we'd like to ignore it - COVID-19 isn't going anywhere. Thanks to everyone's continued care and sense of social responsibility, our local number of COVID-19 cases are relatively low and here at Calder Valley Radio, we want to thank everyone for helping to tackle the pandemic and slow the spread of the virus. But good news, if you are showing any COVID-19 symptoms - you can now book to get tested at a new walk-through site in Daisy Street car park in Brighouse. The new testing facility opened on Friday 14 May and is part of the ongoing work to make it easier for more people to get tested in Calderdale. You also don't need a car to gain access to this site, making it easier than ever to get a rapid COVID-19 on-site test.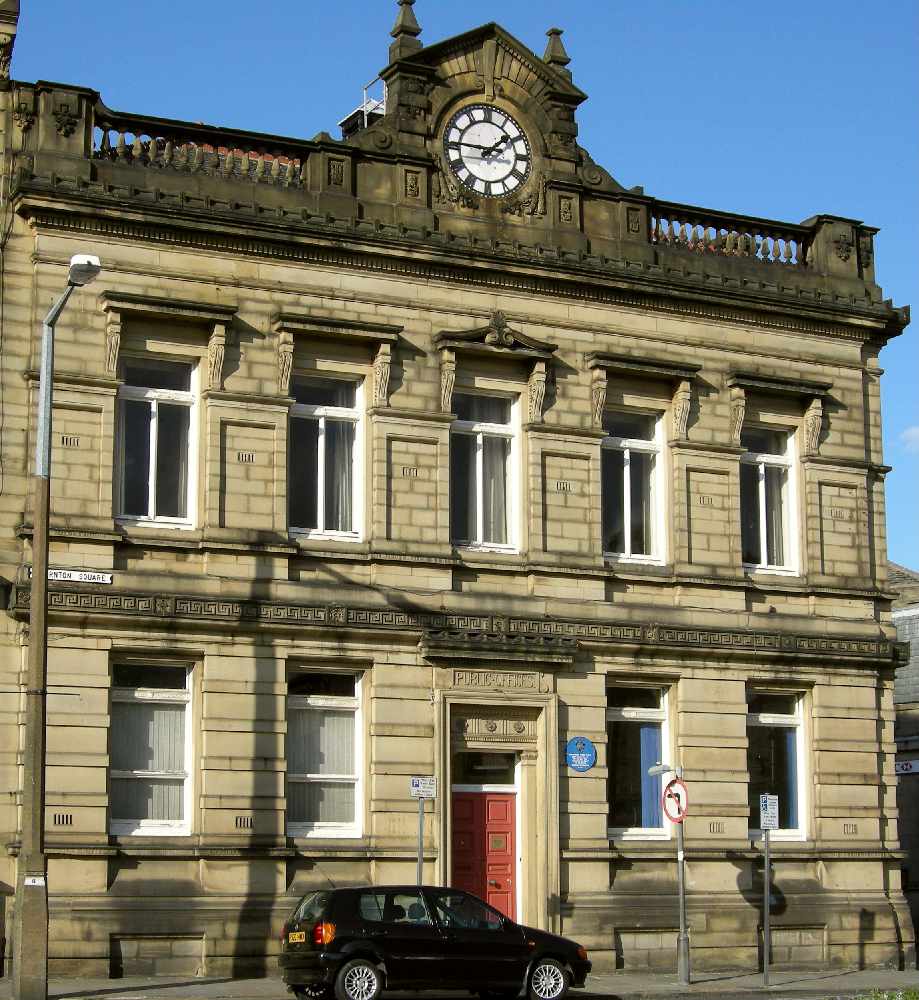 Image - Brighouse Town Hall
Testing is a vital part of preventing, identifying and managing COVID-19, which as we know, is still present within our Calderdale community. The Brighouse site is designed for people with one or more symptoms of the virus - a high temperature, new continuous cough and a loss or change to your sense of smell & taste are all symptoms that would qualify you for a test there. The facility can also be used by people who have taken a rapid Lateral Flow Test at home and have received a positive result. For those people who don't know, if your Lateral Flow Test shows a positive result or a void result, it is important to get this confirmed by booking a PCR (Polymerase Chain Reaction) test, where the swab is sent to a lab to get the results. The confirmatory PCR test should be carried out within 48 hours of receiving a positive Lateral Flow Test result. The PCR test can be done at the Brighouse testing site, or by booking at www.nhs.uk/coronavirus or calling 119.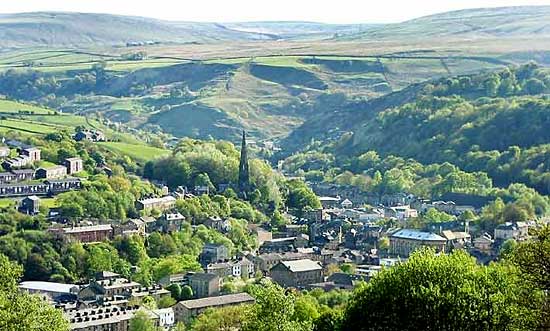 Image - Calder Valley

It's great news we've got this new test site on our doorsteps, Cllr Tim Swift, Calderdale Council's Leader, said: "As we cautiously head towards greater freedoms as part of the roadmap out of lockdown, protecting people from COVID-19 remains our priority, as it's still a risk within our communities. We're pleased that there is now a testing site in Brighouse for people with symptoms, as increasing access to testing throughout Calderdale is an important part of our work to help control the spread of the virus."
Anyone testing positive for the virus in England will be contacted by NHS Test and Trace to help them trace their contacts. This is essential for Calderdale as it helps to identify who they may have been in close contact with, protecting others from further transmission. Close contacts of those testing positive will also hear from NHS Test and Trace, asking them to stay at home for 10 days to prevent them from unknowingly spreading the virus. They will be advised to also get a test if they develop symptoms.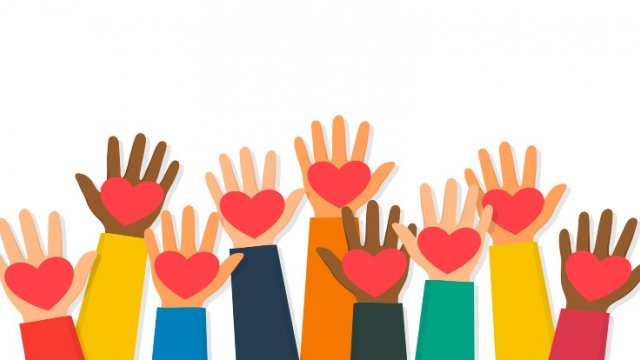 In general, Calderdale Council is asking residents across the borough to keep up the good work reducing the spread and transmission of the virus across our borough, particularly as restrictions ease. We may see a rise in cases with the ease of restrictions and the rise of new variants which transmit more easily, so it especially important we do all we can to prevent the further spread of the virus.
The Council has updated its advice to provide clear and concise guidance about the best ways everyone can support a reduction in cases in the borough. Following the 'Five Big Things' as highlighted by Calderdale Council, will help to keep people safe and reduce the opportunity for new variants to develop and spread.
1. Keep our distance and limit mixing with people we don't live with
2. Wear a face-covering where necessary, unless you are medically exempt from doing so
3. Self-isolate if we test positive or are a contact of someone who has tested positive
4. Meet others outside where possible, and if not then let the fresh air in
5. Book our vaccine when we are invited by the NHS
Simple, right? We can all do that... The local council's Director of Public Health, Deborah Harkins, said: "As COVID restrictions continue to ease across the country, it's incredibly important that we all continue to play our part to help prevent cases rising in the borough. We've updated our advice to stress the importance of 'five big things' that will really help to prevent the virus spread. Thankfully we're seeing a reduction in hospitalisations and serious illness due to COVID, but we must all remain cautious about the spread of the virus, particularly as there are still unknowns about what impact the latest relaxation of restrictions will have on case rates and new variants of COVID-19.
The continued successful rollout of the vaccine gives us hope for a more familiar future, but it's vital we don't take risks and undermine the amazing work that everyone has been doing, for so long. Please keep up your efforts to protect yourself and your loved ones and help us keep case rates as low as possible."
We need to learn to live with COVID, and I'm amazed at how everyone in the community has come together and is cooperating to ensure our Valley thrives during this difficult time. We have to be prepared for this to be a long journey that won't end anytime soon and we can't afford to be complacent - if we keep following the rules, socially distance and remember to be kind to ourselves and each other, Calderdale will emerge stronger than ever.
DETAILS:
For up-to-date and reliable information about COVID-19, please remember to only use trusted sources:
www.gov.uk/coronavirus
www.nhs.uk/coronavirus
www.calderdale.gov.uk/coronavirus
Over and out
By Louise Ann Oldroyd