Happy Valley Pride continues its digital events with a special spoken word evening
With the changes Coronavirus has brought to everyone's life in the Valley, the connection between people seems more important than ever. It can feel a bit like we're caught in a game of musical statues sometimes, motionless and waiting for the beat to kick in. So here at Calder Valley Radio, we love it when we're reminded that The Arts and culture are still happening around us, that people are still innovating and creating things - just in different ways. Calderdale's fantastic Happy Valley Pride is keeping the cultural conversation and momentum going with its Spring 2021 digital program. The successful roster of events - brought to us all completely online, is being added to on the 21st March 2021 at 8pm with an evening of spoken word poetry, from some of the most exciting regional and local talents. Happy Valley Pride celebrates LGBTQ+ life in Hebden Bridge and surrounding areas, with its annual festival of diversity, inclusivity and awareness for everyone and this evening will be no exception.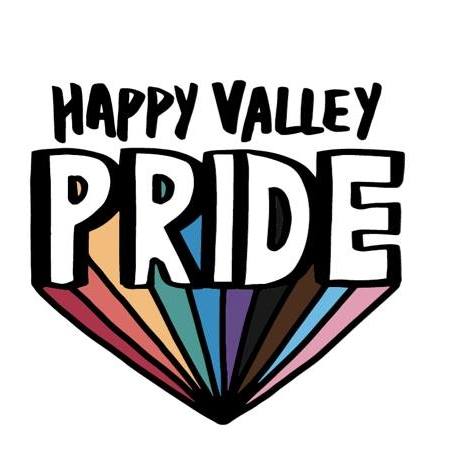 Hosted by prominent Hebden Bridge poet Clare Shaw (whose work is name-checked by The Times Literary supplement as being 'fierce and memorable') the event, called FLUID – Celebrating Queer Identities in Spoken Word will feature the following performers: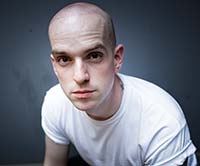 Andrew McMillan
Andrew McMillan's debut collection, 'Physical', was the first poetry collection to win the Guardian First Book Award. In 2019, it was voted as one of the top 25 poetry books of the past 25 years by the Booksellers Association. He's an exciting talent with a unique voice.
Rosie Garland
Rosie writes long and short-form fiction, poetry and sings with the post-punk band The March Violets. She also performs twisted cabaret as Rosie Lugosi the Vampire Queen. In 2018/19 she was inaugural Writer-in-Residence at The John Rylands Library, Manchester, and in 2019 Val McDermid named her 'one of the UK's most compelling LGBT writers today'.
Ian Humphreys
Ian lives in West Yorkshire. His debut poetry collection, Zebra (Nine Arches Press) was nominated for The Portico Prize for Literature in 2019. His work is widely published in journals including The Poetry Review, The Rialto and Magma. Awards include first prize in the Poetry Society's Hamish Canham Prize and highly commended in the Forward Prizes for Poetry.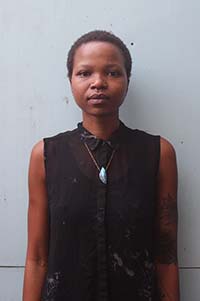 Mandla Rae
Mandla Rae is a poet, producer, programmer, facilitator and theatre-maker. They have performed at venues such as Rich Mix London, Theatre Royal Stratford, HOME, Contact and the Royal Exchange Theatre.
Tim Whitehead, Happy Valley Pride artistic director comments on FLUID:
"FLUID was a big hit at our 2019 live festival, and we are delighted we can bring it back digitally. We have been overwhelmed by the response to our online events across the year. Going digital was certainly not planned but it has provided the opportunity to connect with a much wider audience. We have brought international stars to the Calder Valley virtually, and we have been able to showcase our local talent across the globe."
The performance will be broadcast via Happy Valley Pride's Facebook Live.
For more information about the 2021 digital line-up visit: https://www.happyvalleypride.co.uk/
This listener can't wait to hear the performers and remind herself that we're all still connected via open-mindedness and creativity (and also by a good internet connection...) We'll see you there and we can't wait!
By Louise Ann Oldroyd