Hebden Bridge Heart Gallery Opens a New Solo Show by Ian Scott Massie
Good morning Calder Valley, today's community article is part of Calder Valley Radio's ongoing culture hustle. As you know by now this writer, like lots of people who live in our local area, has a keen interest in all things arts-based, so I'm delighted to be writing about a brand new show at our favourite contemporary art gallery in Hebden Bridge. The Heart Gallery, one of the most inviting local spaces, has an exclusive and completely breathtaking show from renowned adopted local artist Ian Scott Massie. Read on for more details with your first Yorkshire cuppa of the day (I feel like we need to stick with a traditional brew for this one Calderdale...)
The exhibition, entitled The Working Dales takes a theme that reflects the various aspects of work in the Pennines. Ian Scott Massie sees this exhibition as an opportunity to explore the kind of labour - past and present - which gives this area its unique personality.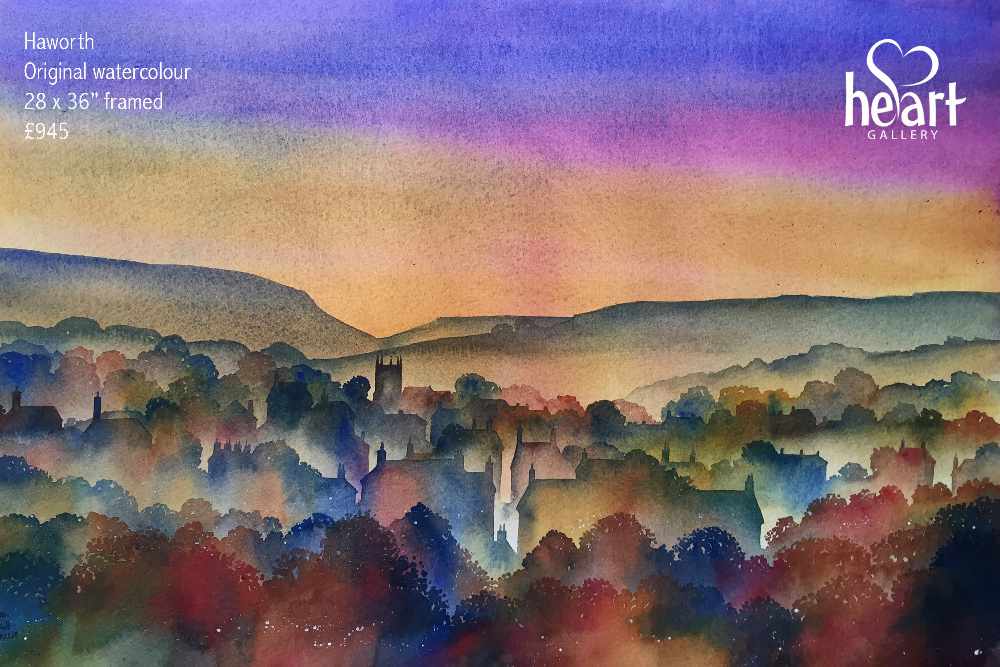 (c) Ian Scott Massie
The paintings themselves break down into various categories, there is a collection featuring work and industry in the Pennines, these are entitled:
Ribblehead Viaduct - a magnificent memorial to the folly of the railway companys' race to the North
Gibson Mill - an early factory mill in a stunning rural setting, which turned slave-worked American cotton into cloth by using local labourers, each working 72 hours a week.
The Piece Hall - Halifax's extraordinary handloom weavers market place, reflecting the wealth generated by makers working behind their "Weavers Windows"
And a collection focusing on other aspects of work in our area:
Haworth Parsonage - home to the extraordinary Brontes. Patrick - father, poet and novelist - who changed his name and worked through 7 curate positions to take the incumbency of Haworth, and in the process, established a creative nest for his amazing children.
Hebden Bridge - from a mill town to an artistic community, now as famous for surviving devastating floods as for the cloth and asbestos it once produced.

(c) Ian Scott Massie
The works themselves follow Massie's usual form, comprising of watercolours worked in rich colour on paper (even the paper itself is in keeping with the show's themes, as it's made from cotton rags!) There are also screen prints made through the "suicide" reduction process (I had no idea what this was until the Heart Gallery elaborated and it's fascinating...) In this method, ink is pressed through a single screen, which is then gradually blocked out. This is a bold way to make art as it means there is no turning back where mistakes are made and I feel like that suits Massie's uncompromising and courageous paintings perfectly.
Some information about the artist: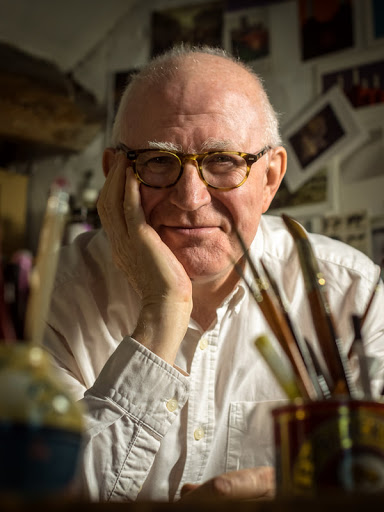 Ian Scott Massie was actually born in Fulham, London in 1952 and grew up in Buckinghamshire close to the childhood home of Paul Nash – an abiding influence in his work. He began painting and printmaking professionally whilst studying at Durham University, It was Durham that sparked his love affair with Yorkshire, and he specialised for some years in single-themed exhibitions that have included From William's Words (Rydal Mount, Ambleside), Tales of the Dales (Wensley and Sedbergh), Places of Pilgrimage (which toured nationally) and Northern Soul. He exhibits at galleries across Britain. He is also a writer and his books of poetry, stories, paintings and prints include Under a Northern Sky, Journeys, Places of Pilgrimage, Tales of the Dales, Moor Stories and Northern Soul. He is also a founder member of North Yorkshire Printmakers Circle and a regular exhibitor at printmaking exhibitions. He currently lives in Masham, North Yorkshire and you can find out some more information about Ian Scott Massie via his website here
If you're not that familiar with him, then I can't urge you enough to visit the Heart Gallery to see his works in person. Also to spend some time in the gallery itself, which is one of the warmest spaces in Hebden Bridge. Based in a stunning former chapel. It boasts a unique range of affordable contemporary art, timeless jewellery and engaging crafts which are perfect for a gift (or a treat for yourself!) It's one of our communities hidden gems - visit the website for more information on the gallery https://heartgallery.co.uk/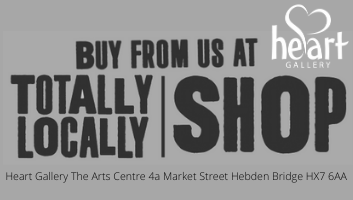 The exhibition runs until the 16th May, for further information please contact Alison Bartram on heartgallery@btinternet.com or 01422 845845.
See you there soon Calderdale!
Over and out
By Louise Ann Oldroyd