It's our party, and we'll...
...Hopefully not cry, as we won't want to..! Happy Birthday to us, Happy birthday to us. Yes, you guessed it Calder Valley - your favourite community radio station turns one this Sunday, 4th July. We're coming into our toddler years (so you can expect to see us throwing temper tantrums in the Mytholmroyd Co-Op if we don't get some chocolate immediately...) What a year it's been, starting a radio station during lockdown has been one of the most challenging but rewarding experiences we've all had - and there's been some enormous highs and some real lows along the way. From having no power during a Christmas Lights Switch On and blowing all the lights while we were plugging into a street lamp to appearing on Meet The Richardsons it's been one hell of a wild ride and we wouldn't have it any other way! I wasn't here for the first six months, as you guys know I've only become an official Yorkshire lass this year, but even this short space of time- with the lockdown restrictions being eased and reinstated over and again we've come such a long way. I can't wait to see where we go next (answers on the back of a beer mat...) So in honour of our one-year anniversary, we're holding a very special Birthday Sunday Schedule where all of your favourite presenters are live on air with special guests and lots of memories - and hopefully plenty of birthday cake! Read on for all the deets...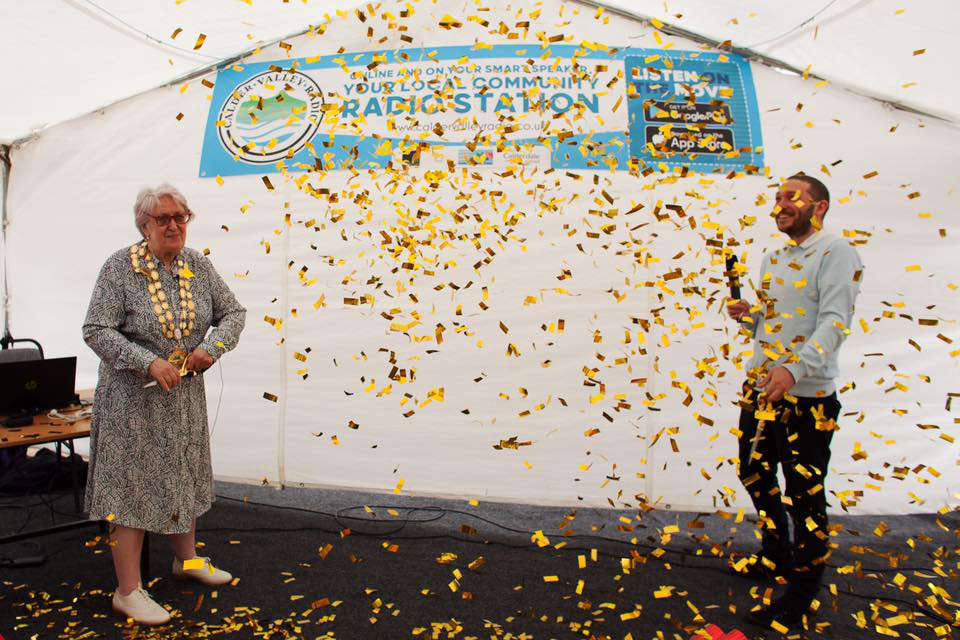 (c) Calder Valley Radio
Sunday 4th July
The Big Birthday Bonanza Schedule:
8am-10am: Piers Mettrick Birthday Breakfast Show - Piers will be appearing LIVE in our studio - yes, finally the big man cometh to present his breakfast show live in the studio.
10am-12pm: Guy Parry - Guy will have several special guests over the course of his show including: Cllr Val Stevens (our previous Mayor) Cllr Rob Frith (the current Mayor) Geoff Wood (Royd Regeneration Chairman) & Ben Rusher (Gym Manager at the Mytholmroyd Community Centre)
12pm-2pm: Dave & Lou Cultural Show - Dave & Lou will have several phone-in guests to their usual culture show including: Tony Hodgins (our Station Manager) Ginger & Nuts (our hilarious Birmingham-based Presenters) & DJ Lazy B (our late night presenter)
2pm-4pm: Fiona Love - Fiona will be playing the best from the archives of 'The Late Sessions' including plenty of live music from artists across the Calder Valley.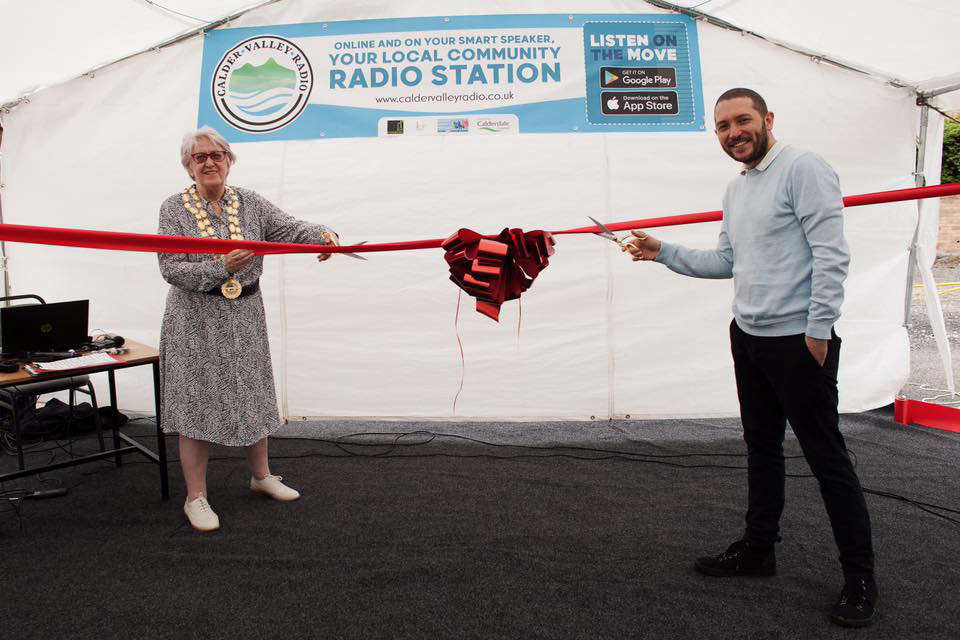 (c) Calder Valley Radio
Throughout the day we'll also be playing highlights from both the past year and the launch itself. If you can't wait until Sunday and you want to relive some of our best memories you can visit out Mixcloud and hear our official launch show here ... Aww listen to how far we've come! Also, you can view our launch video below:

(c) Calder Valley Radio
I'm feeling so excited for our big birthday bash, I've given us a cheesy disco birthday playlist that I know you'll want to hear. Make sure you whack it on really loud and enjoy Kool & The Gang and celebrating along with us and a piece of cake (or some Percy Pigs - God tier birthday food imho!) Search for Calder Valley Radio on Spotify or click the link below to listen:
Songs:
Happy Birthday by Stevie Wonder
Celebration by Kool & The Gang
We Are Family by Sister Sledge
Le Freak by CHIC
I'm Coming Out by Diana Ross
I Wanna Dance With Somebody by Whitney Houston
Boogie Wonderland by Earth, Wind & Fire
Disco Inferno by The Tramps
Get Down On It by Kool & The Gang
Stayin Alive by Bee Gees
Dancing Queen by ABBA
How Will I Know by Whitney Houston
Dancing On The Ceiling by Lionel Ritchie
Club Tropicana by Wham!
Walking On Sunshine by Katrina and The Waves
I'm So Excited by The Pointer Sisters
It's Raining Men by The Weather Girls
Blame It On The Boogie by The Jacksons
Do You Love Me by The Contours
The Only Way Is Up by Yazz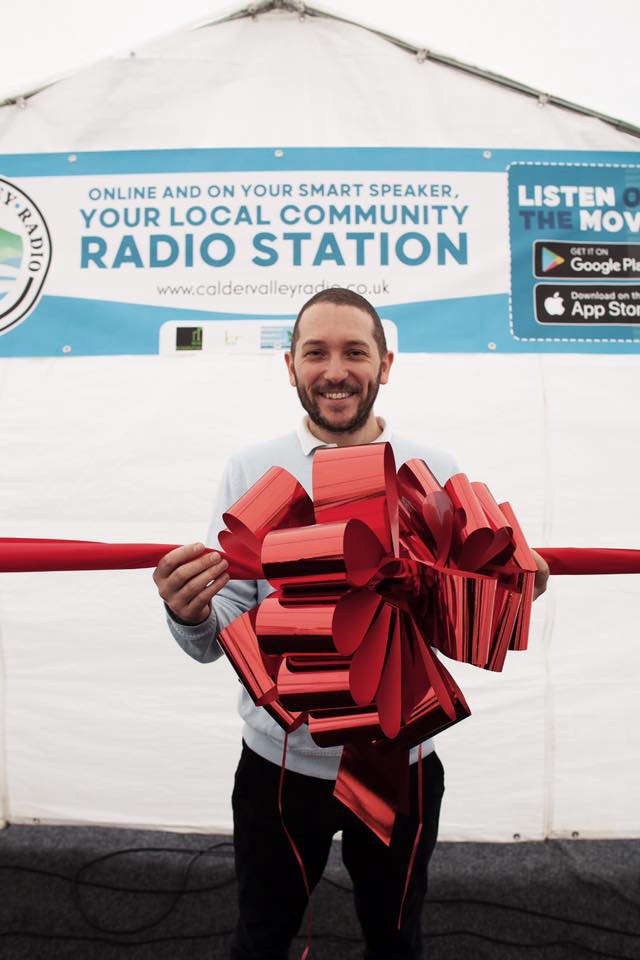 (c) Calder Valley Radio
So there we have it, Calder Valley Radio turns one this Sunday, 4th July. Don't miss out on the birthday shenanigans - you can listen live online, on your smartphone or speaker or by clicking here. Be there or be (well, you get the drift...) We'll see you then Calder Valley.
Over and out
By Louise Ann Oldroyd