Luddenden Mayor's Charity Challenge...
Today I want to talk you to about golf Calderdale, which is not something I usually say. Not being a sporty sort - I must admit that previously I have been somewhat of the same opinion as Mark Twain that 'golf is a good walk spoiled.' However, I'm delighted to be able to tell you I certainly don't feel like that about this story, and your local community radio station is excited to be able to support the Mayor of Luddenden Stephen Wormald on his incredible charity challenge and encourage everyone at home to support him too. Let's dive into all the details and find out how you can help donate to his fantastic cause...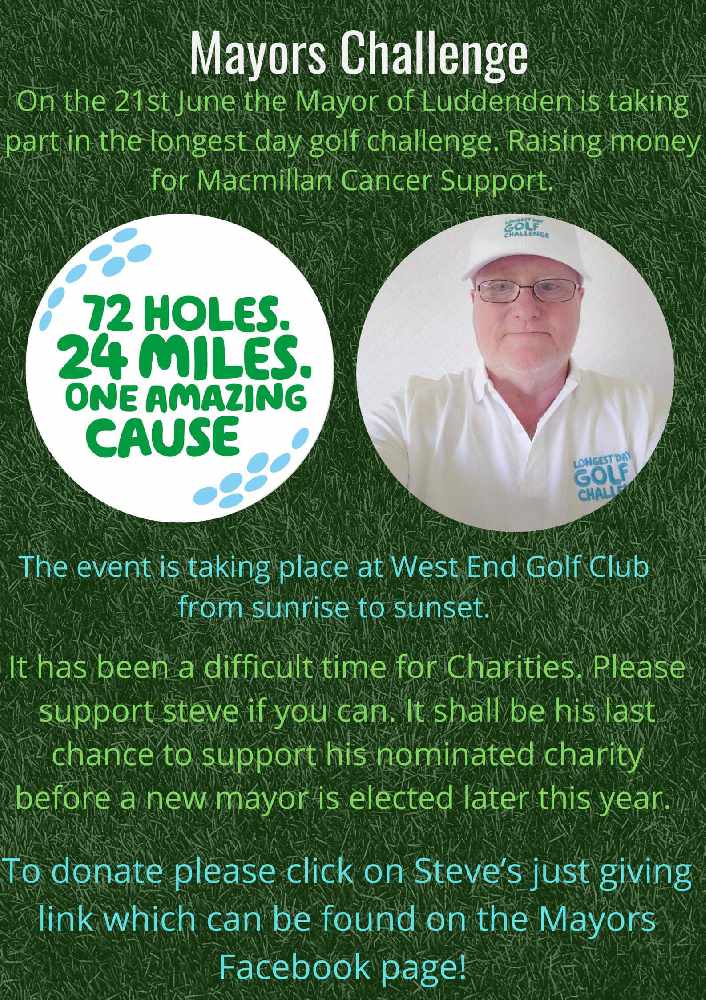 (c) Luddenden Mayor
On Monday 21st June Steve will be taking part in the longest day golf challenge to raise money for Macmillan Cancer Support. There's no need for me to tell you all the fantastic and vital work Macmillan carry out in the UK - but if you're interested in keeping up to date with what they've been doing during the pandemic and finding more information out about them then click here ... The event will be taking place at the beautiful West End Golf Club from sunrise to sunset (that's a lot of golf Steve...) Steve will be playing four mammoth rounds of golf, which is around 72 holes and involves15 hours of walking - and he will be covering over 24 miles, all in one day! As we all know it's been an incredibly challenging time for charities during the pandemic so it's great to see our local mayor supporting Macmillan with such a tough challenge, particularly as this is his last opportunity to support his chosen charity before a new mayor is elected later on in the year. So if you want to help him out and you can donate please do so - it's certainly not too late to give anything you can!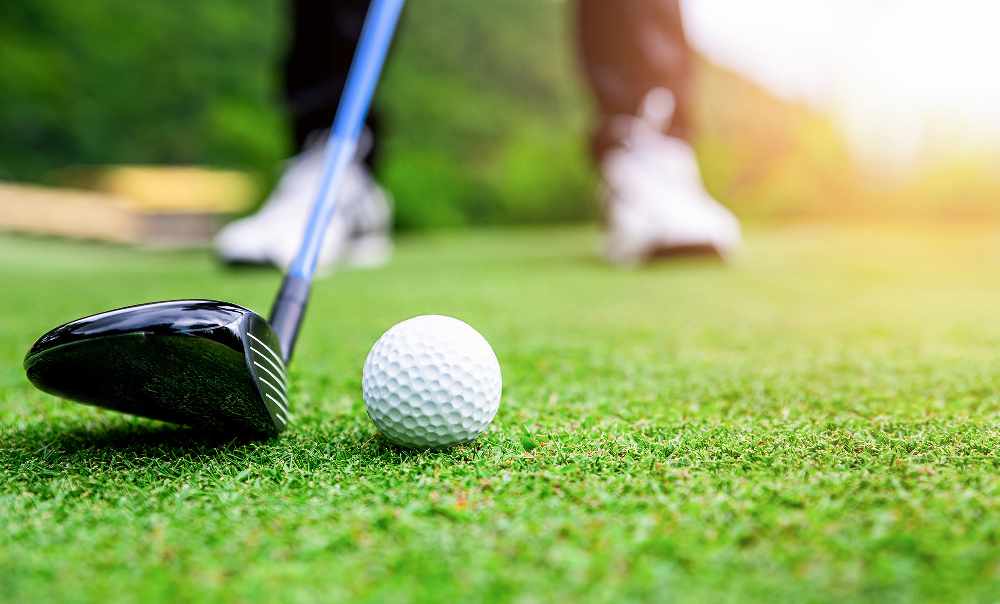 (c) Rubicon Leisure
Details:
If you want to donate to Steve & Macmillan Cancer Support, you can help support this fantastic cause on the Mayors Facebook page, @luddendenvillage on the link below:
Embed not found

The direct link to the Just Giving Page is https://www.justgiving.com/fundraising/stephen-wormald1...
For any further information concerning the challenge of Luddenden Mayor, email here. We're wishing Steve the best of luck on this tough challenge, we hope he gets the best weather and plenty of holes in one! In the meantime, we've got a little treat for him and any of you golf fans out there. I've compiled a Spotify playlist of songs I think feel a bit golf appropriate - I hope they give him the best drive on the day. That's it from us Calderdale, join us next time for more tales from the community.
Over and out
By Louise Ann Oldroyd