Mayor's Appeal for Hebden Royd Charity in 17k Running Challenge
Calling our Valley's most energetic people, Calder Valley Radio wants you to lace up your trainers and get running this spring. Like lots of people during lockdown last year, this writer wanted something to focus on (and was also trying to shift the spare inhaling-the-entire-contents-of-the-crisp-cupboard weight that had crept on..) So, I started the NHS C25K app and was surprised to find that I absolutely loved it. Before I opened it, I hadn't so much as run around the block- in fact on my first run I could barely do that without feeling like I might cough up a lung. But as the weeks progressed and my confidence increased, I found myself enjoying the time outside in the fresh air, the time alone with my thoughts and nature and during a turbulent 2020, it felt like a small mindful practice I could enjoy each day. I also found I could run further and with greater ease, I felt - like a runner which was an incredible accomplishment for me. I admit I became a complete running bore, extolling the virtues of running to unsuspecting people, my loved ones and neighbours and when I moved to the Calder Valley I enjoyed running with a renewed vigour along the canal paths and beautiful dales. So imagine the excitement that this year's Mayor's Charity Challenge is one we can really put some miles on our trainers with...
Every year, the Mayor of Hebden Royd chooses a charity to raise funds for over the course of their tenure. Due to the COVID restrictions over physical fundraisers, our wonderful mayor, Cllr Val Stevens, instead has invited experienced and confident runners to take on the Mayor's Charity Challenge between Easter and the Spring Bank Holidays. This Covid-safe Charity Challenge is to raise funds for the Mayor's chosen charity, Hebden Bridge & District Old People's Welfare Committee, which exists for the benefit of all older people in the Upper Calder Valley, organising events across the area for them, and helping our great elderly contingent engage in the wider community.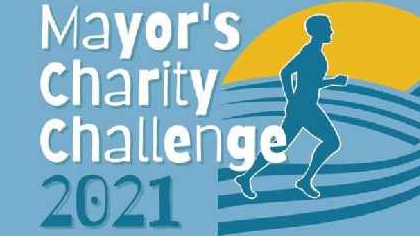 Mayor of Hebden Royd, Cllr Val Stevens says: "Spring is a fantastic time of year for runners, it's the perfect temperature for long runs, the evenings become lighter and it's the ideal time to explore our beautiful green Valley as well as running for charity too. Sign up is free and there is no minimum sponsorship, just whatever you can raise for this fantastic local charity!"
The Mayor continues: "Confident runners have the choice of two routes which you can take part on a day or a time of your choice between 3 April to 3 May. As we are not allowed spectators at present, we ask non-runners to support the challenge by sponsoring the runners via our Just Giving sponsor page."
Our two running challenges include:
The 'Round About Hebden Royd' | 17.38k and 588m of climb
This run links the two largest residential centres of the Parish using the Rochdale canal. The route starts in Hebden Bridge and climbs up to and takes in the iconic Stoodley Pike monument. It then drops down to pass Withins Reservoir and across the Cragg Vale to Mytholmroyd. Finally, there's a gentle return to Hebden Bridge along the canal (keep an eye out for the very vocal ducks around the Stubbing Wharf pub...)
Around the Trigs - Tough Trigs Challenge | Approx. 17km (depending on your route)
This challenge takes you up onto the high moorland outside the Hebden Royd boundaries. You can either visit three of the trigs listed or all five. The trig points are Cock Hill, Crow Hill, Manshead End, Little Holder Stones, and Stoodley Pike. Obviously, this route is slightly more challenging - so if you're a beginner or intermediate runner consider both routes carefully!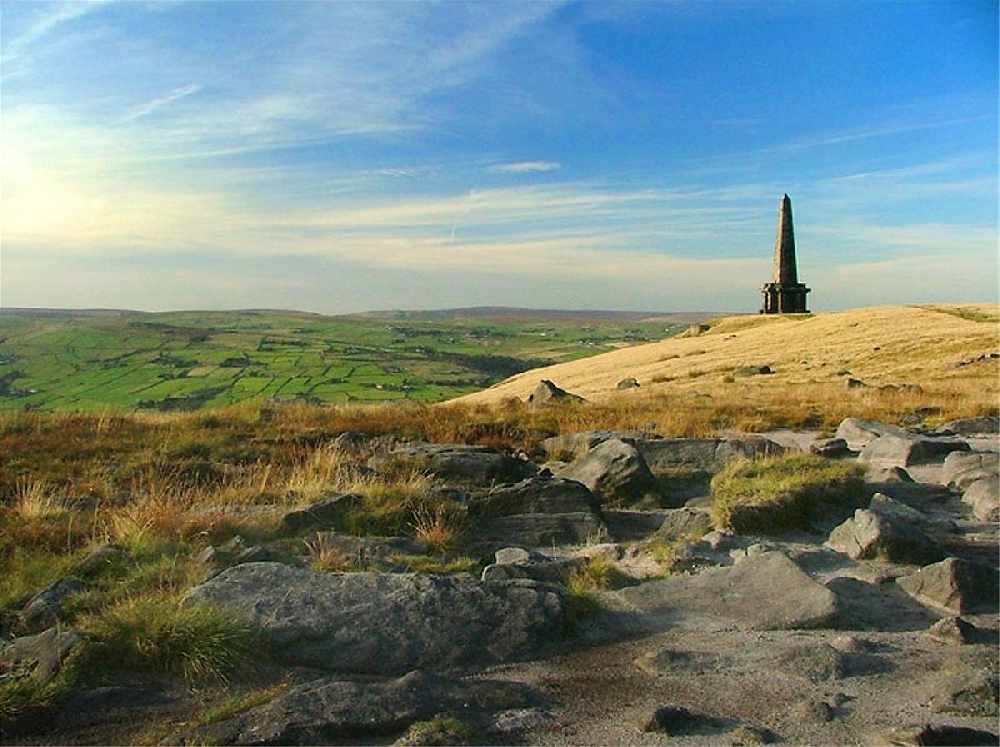 The events themselves aren't marshalled, so please be confident if you're going to enter and enjoy being outside in our beautiful valley runners!
Email info@hebdenroydtowncouncil.gov.uk for a registration pack and to find out more information about the two routes and the online sponsorship details. You can visit the Just Giving sponsorship page here: https://www.justgiving.com/crowdfunding/mayorscharitychallenge-2021
We'll see you there Calderdale, don't forget to pack your water and running snacks! Also, check out our running playlist on Spotify here:
Embed not found
and let us know your favourite running track to the usual studio@caldervalleyradio.co.uk
Over and out
By Louise Ann Oldroyd