Oyez Oyez Oyez... British Town Crier Championship win for Calderdale
Today Calderdale, Calder Valley Radio is "Posting A Notice" that we're absolutely delighted to be able to SHOUT about... If you've been following our Community Page (and if you haven't then I insist you click on some of the articles below to find out what our wonderful Valley is up to...) or if you've listened to my show on Monday and Thursday 12pm-2pm - you will have seen or heard me talking about the British Town Crier Championship. You can find all the details on the competition and some fascinating facts about Town Crying in general by clicking here - rather wonderfully, this year's championship was held in silence, primarily due to COVID regulations but also to support the mental health charity SHOUT. The winners were announced between 16th-19th May, which was Mental Health Awareness Week and I'm thrilled to be able to say that our own Les Cutts, Halifax and Hebdenroyd's Town Crier extraordinaire was placed third!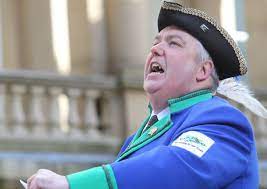 The winners for the 2021 Loyal Company Of Town Criers Virtual Town Crier Championship are as follows:
1st Place - Alistair Chisholm, Dorchester Town Crier
2nd Place - Rawden Kerr, Great Harwood Town Crier
3rd Place - Les Cutts, Halifax, Calderdale and Hebden Royd Town Crier
We'd also like to give special notice to the Crier who had the most charitable donations to Shout attributed to them:
Rawden Kerr, Great Harwood Town Crier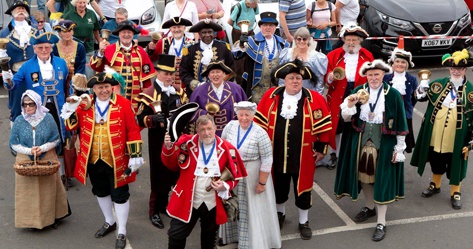 The competition itself usually focuses on the "three distinct parts of a cry" - which are the sustained volume & clarity, diction & inflection and the content of the cry (all of which seem like essential tenets for Town Crying to this writer...) However this year, the entrants were judged on whether the cries stuck to the theme of the competition and the set word limit, which was a mere 140 words. The theme chosen was "nature and environment" and the judges included Yorkshire local poet Ian Macmillan - the "Bard of Barnsley". This, I'm sure we can all agree, made the competition even more of a challenge for the usually verbose Criers and all the entries were top-notch. The LCTC is looking to publish the winning and notable cries on Shout's website soon, so watch out for those but Calder Valley Radio has an exclusive sneak peek of Les Cutt's winning cry and I'm thrilled to be able to print it here (with Les's permission of course - cheers Les!) Enjoy!
OYEZ OYEZ OYEZ
SOMETIMES YOU FEEL LIKE YOU WANT TO SHOUT
WELL IT'S TIME TO GET OUT AND ABOUT
ENJOY THE ENVIRONMENT, GO AU NATURAL
GO OUT ALONE OR MAYBE WITH A PAL
LISTEN TO THE BIRDSONG
THE RUSTLE OF THE TREES
GET THE WIND IN YOUR HAIR
FEEL THE NICE COOL BREEZE
HAVE A WALK IN THE PARK
FEED THE DUCKS, SWANS AND CANADIAN GEESE
SEE THE WILDLIFE IN THEIR HABITAT
IF IT'S CHILLY, WEAR A FLEECE
THE WEATHER IS ALWAYS CHANGING
SUN, RAIN, WIND, SLEET OR SNOW
BUT WRAP UP WARM, WEAR DECENT FOOTWEAR
YOU'RE ALWAYS READY TO GO
THIS IS OUR WORLD, IT'S THERE TO ENJOY
THE ENVIRONMENT AND NATURE IS ABSOLUTELY FREE
SO GET OUT AND SHOUT AT THE TOP OF YOUR VOICE
LOOK AFTER THE PLANET, THAT'S MY PLEA
GOD SAVE THE QUEEN
BY LES CUTTS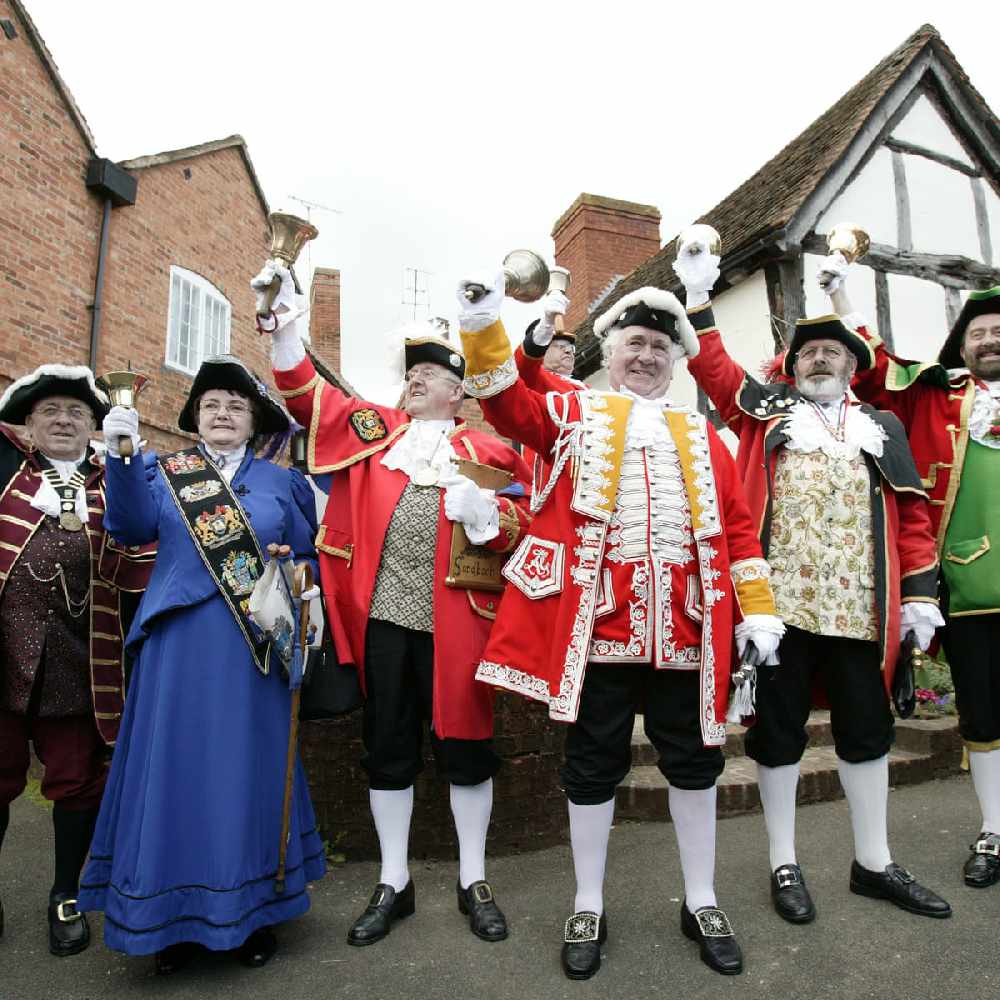 Calder Valley Radio loves your cry Les - you definitely incorporated the theme and we couldn't agree more that getting out and about in our beautiful Calderdale is one of the best things you can possibly do. It's been essential to so many of us in the community during the lockdowns and has helped all of us stay connected while we're apart! If you didn't manage to donate to Les and the Company during the competition and feel inspired to do so after reading his fantastic entry, it's not too late - you still can. Just remember that all the proceeds are going to an excellent cause with the mental health charity Shout. You can visit The Loyal Company of Town Criers website here, and you can find out more about the competition, its winners and how to donate on their Facebook page: The Loyal Company Of Town Criers
So there you have it, congratulations to all the winners and Les Cutts - the entire Valley is proud of you, particularly for entering during such a challenging year! We've discovered during this article that Calder Valley Radio is quite keen on Crying actually and I'm thinking of starting my show with 'Oyez Oyez Oyez' on a regular basis... Maybe The LCTC can give me a few tips on sustained volume although I suspect I might not need that much help?! Tune in next time Calder Valley, and in the meantime don't forget to go outside and enjoy our beautiful area.
Over and out
By Louise Ann Oldroyd