Local band The Lounge Society film their new single at iconic Hebden Bridge Trades Club
Here at Calder Valley Radio, we love it when the stars align to produce a musical match that just feels right and feels right now. So imagine our excitement when we saw the video for the latest single from Hebden Bridge band The Lounge Society and realised we were witnessing one of the greatest musical crossovers since Alex Turner and Miles Kane did a team-up (we're kidding, but seriously check out Aviation...) Yorkshire locals, The Lounge Society, filmed their current single 'Cain's Heresy' at the very visible and very iconic Hebden Bridge Trades Club. The Trades Club puts Hebden firmly on the map for music and has a long-standing reputation nationally for showcasing groundbreaking local and national music. It's been voted as a finalist for NME's Small Venue of the Year Awards several times and is a cornerstone of the North West's music scene. The celebrated venue seems like the ideal location for the energetic teenage quartet, whose impulsive and energetic post-punk bangers are making waves on the rock scene.
The Lounge Society. Photography Credit: Piran Aston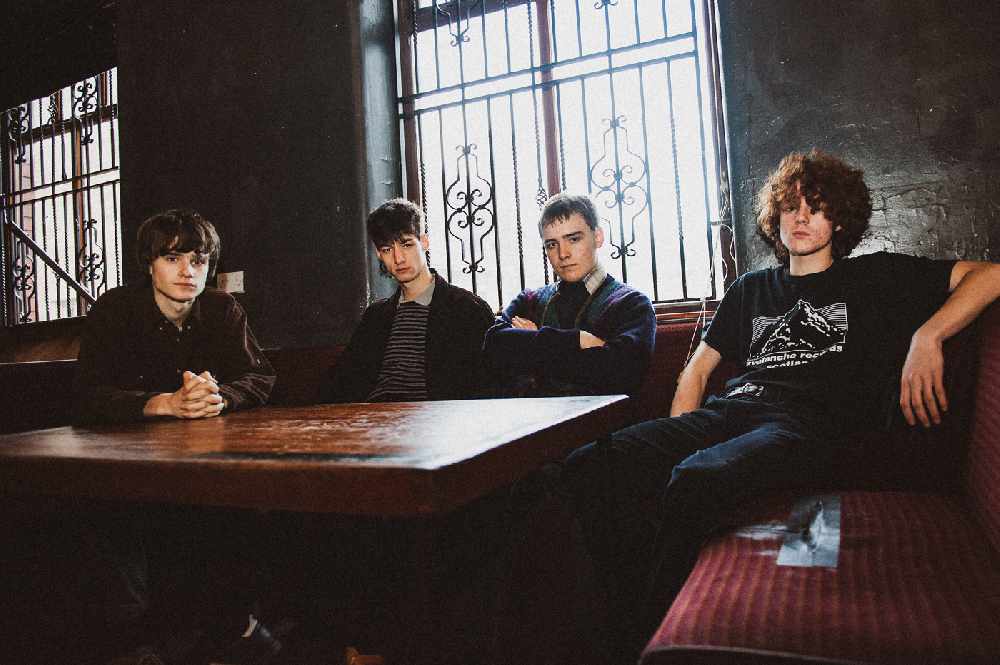 In the video, The Trade's Club's memorable door can be seen and The Lounge Society let loose on its stage, making a clear nod to 'The Modern Age' video. Not content with referencing a post-Strokes vibe with their weaving guitar riff and stage posture, the band also pay a sneaky homage to the iconic band with a cameo from legendary Strokes producer Gordon Raphael. Raphael is a new local resident and a very welcome addition to the area. Raphael has made his home in our valley and we can't wait to see him work more with both The Trades Club and The Lounge Society in the future. We feel like this particular team-up has more potential than Marvel Phase 4!
Watch the entire video here:
We think The Lounge Society aren't your average band with a debut coming up, and their cocktail of 'danceable hedonism and bitter observations' (band's own words) about the modern world is just what the music scene needs right now. After all, if they can do this during the you-know-what of the past year, what else can they do? We're pretty sure the lights are looking very bright for them when they finally get switched back on...
The Lounge Society release their debut EP 'Silk For The Starving' on June 18, via Speedy Wunderground.
They play The Trades Club on Thursday 2nd July: https://thetradesclub.com/
By Louise Ann Oldroyd