You've never seen anything like Circus Montini...
Roll up, roll up Calder Valley, for another instalment of what's happening in our community and today | I'm excited to be able to tell you - the circus is coming to town! That's right, you might think if you've seen one circus you've seen them all but you couldn't be more wrong in this case as the Circus Montini is an extravagant spectacle of theatre dance and music with inspired performers from around the globe. It's got me holding my breath in anticipation and I'm one of those people who are terrified of clowns (and heights!) They're coming to Calder Holmes Park in Hebden Bridge this July from the 21st to 25th and you can find out a bit more about them on Facebook @circusmontini:
Embed not found
Read on for all the deets...
Circus Montini is a completely new concept in modern circus, but it still pays homage to the early days of this unique form of family entertainment. Circuses have a rich history in the UK and indeed all over the world, once they were the toast of the town wherever they went and attracted the glitterati, Lords & Ladies and even Royalty, as well as the rest of us! Everyone wanted to see the circus... Circus Montini builds on that heritage and the glamour of the circus with its props, costumes, amazing lighting and incredible sound. There's no mistaking the quality of performance though and the general atmosphere in the state-of-the-art Big Top brings back those days when the circus was a 'must visit' for everyone across the country. It's giving me a huge dose of nostalgia even thinking about it...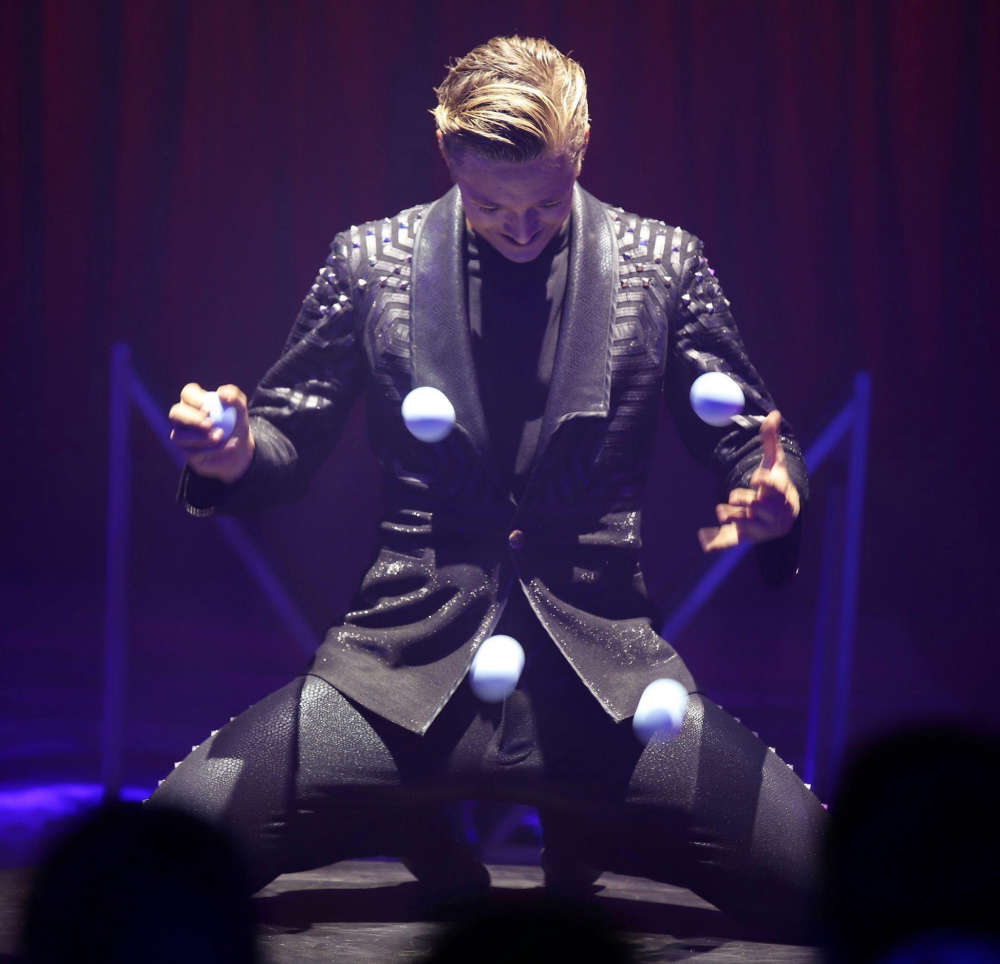 (c) Circus Montini
Most of today's circuses, of all sizes, restrict their tours to cities and regional towns - which is a far cry from those first touring shows which were also taken to village greens of the small towns, which were off the beaten track. Circus Montini is following in the wheel tracks of the great circuses of the past and is returning to the ethos of taking a family show to the people, creating a memorable experience on their doorstep. So we don't have to worry about driving miles to get the full Big Top experience as Circus Montini is coming to us! What can we expect to see from our comfortable seats around the ring? The best a circus has to offer... A blend of the traditional gymnastics which has always thrilled the crowds, comedy to make us laugh and spine-tingling thrills to make us blink in utter disbelief (and possibly hide my face for those death-defying feats!) We'll also see the incredible athleticism of acrobats and aerialists who not only amaze with their skills but risk their lives daily and production & choreography which would grace any large theatre in the world... In short, we'll see – Circus Montini!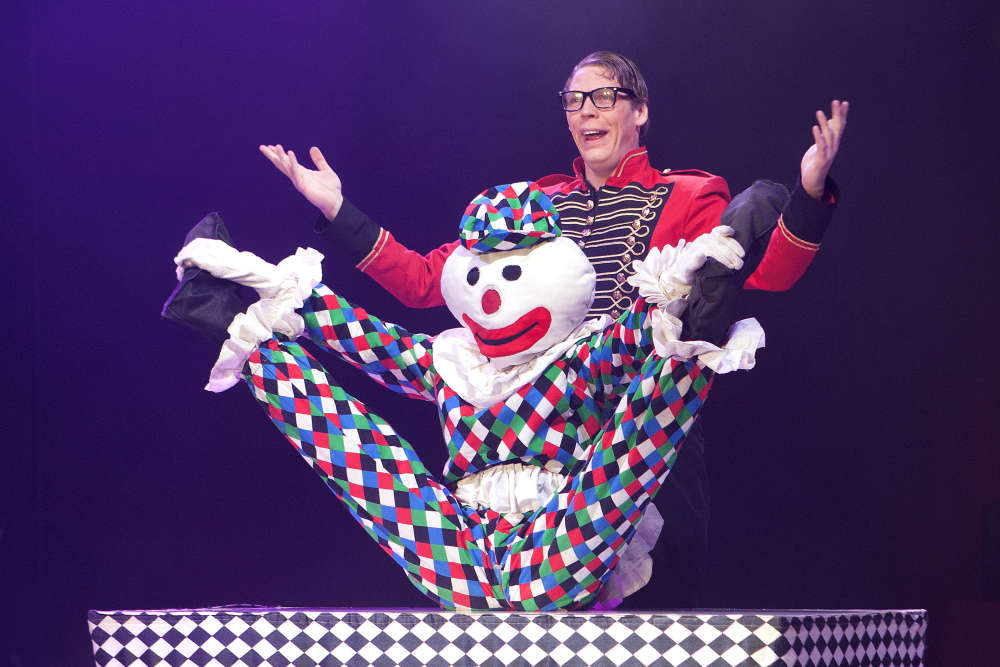 (c) Circus Montini

Practical Details:
Seating is limited so that everyone can enjoy the experience, so booking in advance is advised.
Circus Montini is touring under the Covid19 Government Guidelines so health and safety will be paramount during your visit.
Dates & Venue:
Hebden Bridge, Calder Holmes Park
21st July 2021 - 25th July 2021
For more information and to book your tickets visit: https://circusmontini.com/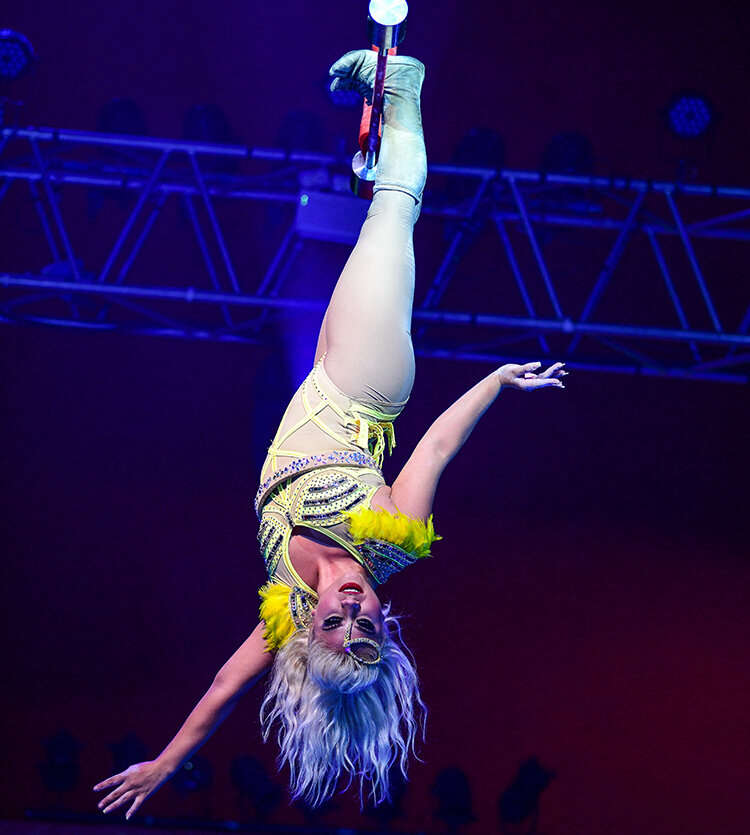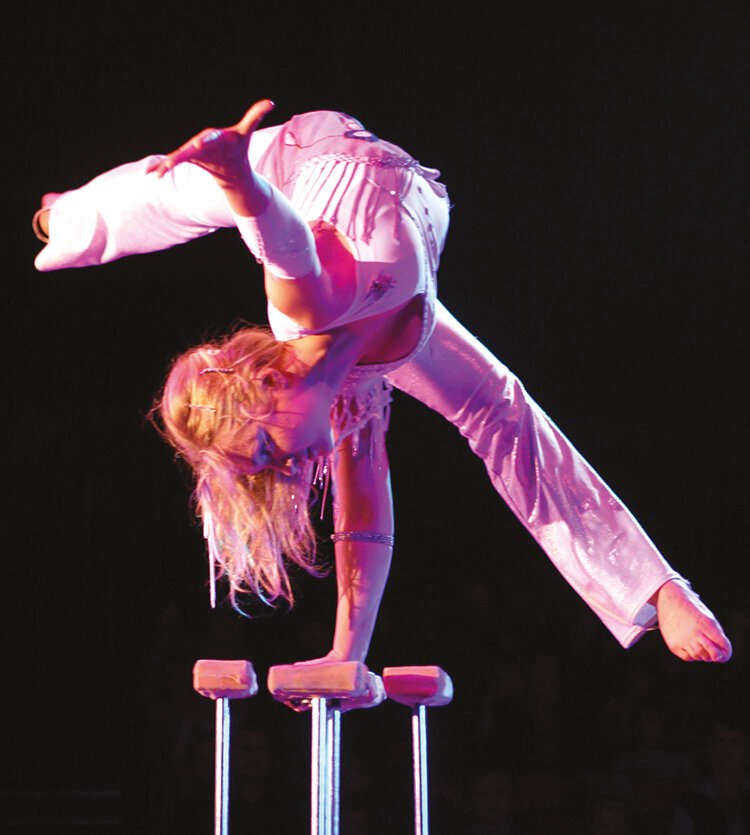 (c) Circus Montini

I'm feeling inspired by the idea of the glitz and glamour of the circus coming to the Valley, so I thought I'd put together a Spotify playlist to capture all the theatrics, drama and excitement to come - click the link below to listen or search Calder Valley Radio on Spotify:

So there we have it, the circus is coming to town Calder Valley and hopefully, we'll see you there! Keep your ears open too on that week as we may have some very special guests visiting your favourite community radio station... We'll be back soon with more local news and events. Keep listening!
Over and out
By Louise Ann Oldroyd