The Alan Petford Memorial Lecture The Fieldens and their legacy in Todmorden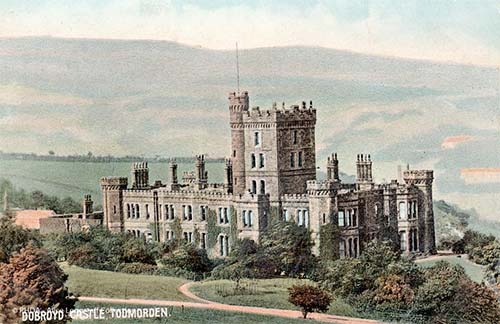 The Alan Petford Memorial Lecture
The Fieldens and their legacy in Todmorden
Wednesday 11th November 2020
There's hardly any aspect of life in nineteenth-century Todmorden that the Fielden family didn't influence: work, religion, education and even sport. They commissioned a number of very striking buildings by architect John Gibson. The Fieldens' influence is still felt in the town today. This talk explores the colourful characters that built up the Fielden enterprise from small-scale weaving, through radical politics and an unhappy marriage to untold wealth and success.
Anne Mealia is a professional genealogist and historical researcher who runs her own research business, Evergreen Ancestry. She carries out research for individuals, academics, and TV companies as well as teaching family history. She leads historical walks round Todmorden and the surrounding area and is on the Committee of Hebden Bridge Local History Society. Her own research interests include the Fieldens and the Dobroyd area of Todmorden.
Hebden Bridge History Society talks, until at least Christmas, will be held via Zoom. See the History Society website for more info.
DJ Lazy B

10:00pm - 12:00am

DJ Lazy B presents the Chillout Show, Sunday to Thursdays 10pm - 12am