DJ Lazy B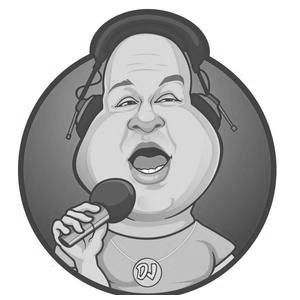 DJ Lazy B presents the Chillout Show, Sunday to Thursdays 10pm - 12am tune in to him to enjoy a selection of relaxing music. It's a vibe.
What was your first job? Do you have a funny story about it?
My first job was working at my local butchers' job, I was so proud of my uniform and responsibilities (mostly cleaning!) But I felt super cool. I've also enjoyed working in Tv & Radio over the years but my best days were spent working on productions like.....
Brum
Dalziel & Pascoe
Hotel Babylon
Casualty
Eastenders
Dr Who & Torchwood
On more than one occasion I was chatted up by John Barrowman (He prolly felt sorry for me, or maybe he was put up to it by the crew) - Needless to say I blushed uncontrollably at his cheeky innuendo's!
What are you happiest doing when you're not working and why?
I own and run a small automated radio station playing love songs and chill-out tunes that I love and grew up listening to, that keeps me busy and is gaining lots of attention and a growing audience. (It's also kept me sane during lockdown) - I also work for a handful of other stations around the world. If I do get any spare time I like to relax and watch TV with friends, go out and munch fine food and also look forward to catching up on all the holidays I've missed during lockdown.
What's your absolutely favourite song and why?
Sailing - Christopher Cross. It just sums up my personality, chilled and laid back, with no stress
What's your favourite album and why?
MCMXC a.D. - Enigma, I used to fall asleep to it every night when I was a young chap. It gave me good dreams when life was hard - A kind of escape from any bad times or difficult situations, I still listen to in occasionally.
What song do you hate most and why?
That Peanut Butter Jelly Song - Major major cringe!
Which artist/ musician alive or dead would you most like to get a coffee (whiskey etc.) with?
I'd love to enjoy an ice-cold fruity cider with either Barry White or Luther Vandross. They were preaching some heavy lyrics back then! I can only now appreciate and understand the songs which have become a big part of my life and my radio shows. I once had the pleasure to have a (short) but deep and meaningful chat with Barry.... That's a story for another day!
Tell us something no one knows about you?
My exact age... Sssshhhhhhh
I am forever young and 100% immortal.
What's your most useless talent?
I make a mean Spag Bol (the secret is lots of garlic!)
What will finally break the internet?
Me or my radio shows - I hope!
If we went to Happy Hour what would you order?
Rib Eye Steak & Eton Mess (you're paying!)
Finally - is there anything specific you want the listeners to know about you…
Find out the latest about LB from my new blog which I'm presently launching right here: www.Lazyblog.Co.Uk (Shameless Plug!)
Contact DJ Lazy B