Geoff Dorsett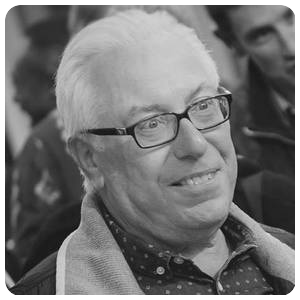 Geoff presents 'Supersonic 70s' (Mondays 9 - 10pm) 'Solid Gold 60s' (Tuesdays 7 - 8pm) and 'A Kick Up The 80s' (Wednesdays 7pm - 8pm)
What was your first job? Do you have a funny story about it?
My first job was working for the Forward Trust a division of Midland Bank, so not a very radio job. MY best job was probably working for Radio Hallam (apart from this!) in 1974 though... So quite a while ago
What are you happiest doing when you're not working and why?
Going on holiday to somewhere exotic. In a good year, I get withdrawal symptoms if I don't get away to some far off place.
What's your absolute favourite song and why?
A Spencer Davis Group "Gimme Some Lovin". The reason is I sat crossed legged in the Cedar Club in Birmingham in 1965 and saw a 15-year-old Steve Winwood play, three months later they were number one with " Keep on Running".
What's your favourite album and why?
'Smiler' by Rod Stewart- it was from that I played " Sweet Little Rock n' Roller" as my first song to help launch Radio Hallam in Sheffield in 1974.
What song do you hate most and why?
A song by Joe Dolce, probably no one has heard of him now, the song is "Shaddup your face". I hate it because this awful record kept the great "Vienna" by Ultravox from reaching number one in 1981.
Which artist/ musician alive or dead would you most like to get a coffee (whiskey etc.) with?
Rod Stewart... The main reason is that I had an interview lined up at Caesars Palace in Vegas, only to be refused entry by Security. I had some great questions lined up, a major disappointment!
Tell us something no one knows about you?
I was awarded keys to city of Chattanooga
If we went to Happy Hour what would you order?
A Large Rum & Coke, keep it classic - you can't beat it!
Finally - is there anything specific you want the listeners to know about you...
In the last 15 years, I've done 2855 interviews. I plan to do the same amount in the next 15 years!
Contact Geoff