Guy Parry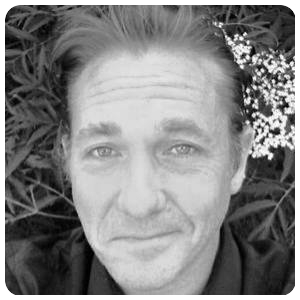 Wednesday Morning Magazine Show:
Join Guy for a whiz around the globe chatting about what's happening in the world of celebrity and showbiz with loads of upbeat tunes to banish the midweek blues!
Saturday Spotlight:
If you're a fan of musical theatre, you're in the right place! Loads of up to date news from the world of theatre and film and of course all the best show tunes plus local am-dram details. Join me in indulging my passion!
Brief background summary
Guy is a star of stage and screen working on many West End productions, soaps (including Hollyoaks, Brookside & Coronation Street) and other TV productions. We bet you've seen him somewhere!
What was your first job/ what was your best job? Do you have a funny story about it?
Like many, my first job was a paper round. It was an evening round and used it to stop off at mates houses on the way, so it would take hours and some poor folks wouldn't get their papers till about 8pm! Best job was with Sony when they had The National Bowl in Milton Keynes as one of their events managers. I was a student and it paid REALLY well and I got to see some fantastic bands one memory that sticks out was when Axl Rose flew in by helicopter from Paris after doing a few circles of the bowl to wind up the fans! Also staying in some nice hotels!
Then there's also playing Eric Birling in Stephen Daldrey's production of "An Inspector Calls" in the West End for the Royal National Theatre and then taking it to Australia for the British Council. I went to a water park just outside Perth and found myself with Barry Foster (Van der Valk) between my legs in a big rubber ring shooting down a water slide!
What are you happiest doing when you're not working and why?
I adore travelling and going to the theatre, anything that's performed live and I'm in! I usually wind down by watching trashy TV: games shows and my guilty pleasure Judge Judy!
What's your absolutely favourite song and why?
There are so many songs! Depends on my mood but usually, I love a bit of upbeat pop, Dolly Parton's '9-5' springs to mind.

What's your favourite album and why? Does it remind you of a specific period in your life?
Album wise, Fleetwood Mac's "Rumours" has great memories as I blasted it out from my parents living room one summer as a kid whilst cleaning out the guttering during school holidays for some pocket money.
What song do you hate most and why?
I'm not a huge fan of hard house music or hardcore heavy metal. I don't like just listening to beats with no lyrics. I like a song with a narrative! I missed out on the 90's clubbing scene as I was at drama school.
Which artist/ musician alive or dead would you most like to get a coffee (whiskey etc.) with?
I'd love a natter with Boy George. He must have so many stories. He's been through so much and is always brutally honest. He also has a fantastic voice and songwriting skill.
Tell us something no one knows about you?
No one knows I'd quite like to be an interior designer. There's a slight drawback to that though as I'm colour blind!
What's your most useless talent?
Useless talent is cracking my knuckles, it does nothing for anyone, myself included!
What will finally break the internet?
Maybe if they cancelled Coronation Street? Or one of our Royal Family came out as LGBTQ+?
If we went to Happy Hour what would you order?
It'd be a large vodka diet coke but it doesn't agree with me, so I'll stick with a very cold beer on a greek island.
Finally - is there anything specific you want the listeners to know about you...
I'm a cheese man rather than a chocolate fiend. I'll break off a huge lump of nutty cheddar, dip it straight into the mustard pot, rinse and repeat (usually in the middle of the night!)