Stephen Howie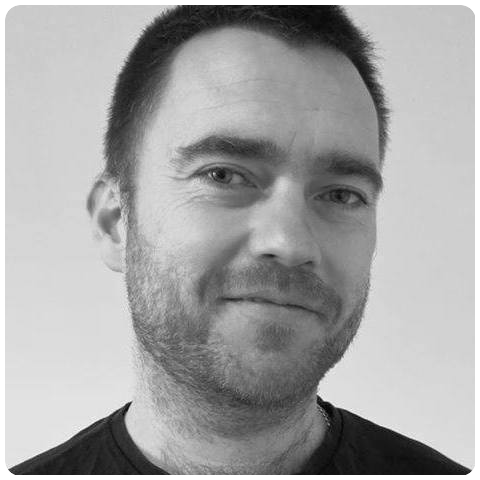 Since 1998 Grooveline has brought together the finest classic and modern soul, jazz, funk, acid jazz and soulful house into a weekly show packed with new releases and timeless tracks. Over the years the show has been broadcast on radio stations in Scotland, England, Austria, Greece, The Netherlands, South Africa, Australia and France on many different radio platforms. Guests on the show have included Jean-Paul "Bluey" Maunick (Incognito), Frank McComb (vocalist and pianist), Christian Urich (Tortured Soul), John Morales (DJ & producer), Dan Goldman (JD73) and Maysa Leak (Incognito & solo artist). Soul and groove to move, each and every week on Grooveline.
Brief Background Summary:
I grew up on the southwest coast of Scotland, in a small seaside town which was formerly Glasgow's answer to Blackpool until people could afford to travel further afield! I've always loved radio and broadcasting in general. I grew up in a household where music was always being played. My mum's partner was a radio and club DJ playing music that no one else was really playing at the time in that part of the world – soul, funk and disco. I had access to the most incredible record collection, which ultimately led me to start my own show in 1998 – Grooveline – which I still host now. I left Scotland in 2001 to go to university in Staffordshire. After a few years in Reading, work and music lured me to London which is now home. Although my paid job is now in television, radio is still my first love.
What was your first job? Do you have a funny story about it?
My first job was in a music shop inside an indoor market back home in Saltcoats. I was 16 and still at school. The music varied wildly, but essentially it was the cheapest of the cheap CDs. Not long after I started my boss somehow got his hands on a job lot of over 10,000 Dean Martin CDs from the 50s that he had to shift. I was under strict instructions that I couldn't play anything else in the shop other than Dean Martin until the CDs shifted. That was in 1999. I think the CD is still playing in the shop now.
What are you happiest doing when you're not working and why?
Listening to music. It's just at the centre of everything that I do. It's impossible to exaggerate the importance of music.
What's your absolutely favourite song and why?
It's a fairly obscure 80s rare groove by Arnie's Love, called "I'm Out Of Your Life". It's nothing hugely impressive on the first listen. But it gives me goosebumps and a feeling like no other track I've ever heard. Something about the way it's produced. Absolutely sublime.
What's your favourite album and why? Does it remind you of a specific period in your life?
That's such a difficult question to answer. So many albums have become signposts or milestones to parts of my life up till now. I guess I've just realized I can't have a favourite album. I have many. One of the most significant is "Californication" by the Red Hot Chili Peppers. In the year between finishing school and going to university, it's the only tape I had in my car. I only drove for that year and played nothing but that album in the car for a year. It was a hugely significant time in my life as I was already fully independent, although still living at my mum's. But I knew I was on the verge of leaving, and knew I wouldn't be back to live there. Any time I hear anything from that album, I'm back in that absolutely knackered G-reg Rover Metro.
What song do you hate most and why?
It's not possible for me to hate a song. Every song has a place. Even if only to the person who wrote it.
Which artist/ musician alive or dead would you most like to get a coffee (whiskey etc.) with?
Maurice White. He created one of the most significant bands in modern music, in so many ways – Earth Wind & Fire. His words and messages have always underpinned how I live my life. But I'd do anything to hear those words come from the man himself, directly. Over a bottle of single malt, obviously.
Tell us something no one knows about you?
In 1991 I just missed out on the chance to become the Milkybar Kid. I was referred to the Sylvia Young Drama School in London but never took up the offer.
What's your most useless talent?
Name a country, I'll tune an actual radio broadcast from that country in under 60 seconds.
What will finally break the internet?
Daft Punk's reformation in 2040.
If we went to Happy Hour what would you order?
A lovely cold refreshing pint of Brewdog Punk IPA and some wasabi peanuts.
Finally - is there anything specific you want the listeners to know about you…
I'm just playing about with the radio stuff. It might sound half decent, but I'm still just doing it to keep me off the streets. The fact that anyone listens, never mind gets in touch, still astounds me. And also means the world to me.
Contact Stephen