Steve James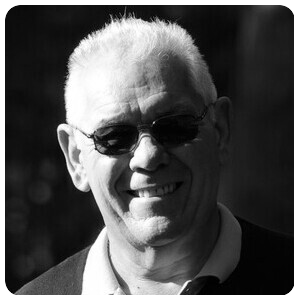 Steve presents the 'Blues Cafe' every Sunday 12pm-1pm.
Brief background summary
I live just north of London, UK and am a lifelong musician having picked up the guitar at 12 years old. I love all genre of music and have played in many different types of bands from blues to dance to jazz to folk. Still playing in bands and love every minute of it. I have a special love of the Blues and sharing that love with you on the radio is a real privilege. My love of all music comes across in my show at the 'Joker in the Pack' feature where I play a tune that is not necessarily Blues but one I really love. The Blues Café is my venture into Radio …

What was your first job? Do you have a funny story about it?
First Job: Butchers Boy in a supermarket (it was terrible, nothing funny to say!)
Best Job: Playing the guitar in a dance band and the enjoyment that gives the audience.
What are you happiest doing when you're not working and why?
Being with my family. Grandchildren are the best thing ever, watching their characters evolve.
What's your absolute favourite song and why?
"Still got the Blues" – Gary Moore. Gary Moore was a stunning guitarist each note he played was from the heart.
What's your favourite album and why?
"Are you Experienced" - Jimi Hendrix. This was an inspiration album when I was learning the guitar I wanted to play just like that.
What song do you hate most and why?
I don't really hate any song as that is a very strong emotion to apply to an artist's work. I have music that I choose not to listen to. Novelty music would be a turn the radio off moment for me, like "The Birdie Song".
Which artist/ musician alive or dead would you most like to get a coffee (whiskey etc.) with?
Gary Moore a couple of beers and just to do a guitar masterclass with him.
Tell us something no one knows about you?
If I told you everyone would know! Shhhhhhhh…
What's your most useless talent?
I can wiggle my ears. It is thought that about 10-20% of the population has the ability to do that though, so it's not completely unique to me!

What will finally break the internet?
Trolling, don't do it...!
If we went to Happy Hour what would you order?
Beer, which would probably an ale from a small brewery.
Finally - is there anything specific you want the listeners to know about you...
I love the Blues and that includes the music from the early 1920s right up to the current blues artists. And the opportunity to present the Blues Café to spread the word is a real honour.